Music is an undeniable part of Memphis's history and culture. Memphis has been home to many famous musicians, including Elvis Presley, B.B. King, Johnny Cash, and Al Green, among others. The city has also been a hub for record labels and recording studios, such as Sun Studio and Stax Records, which helped launch the careers of many notable artists.
At MEM, we're bringing a wide variety of Memphis music to our passengers.
Live Music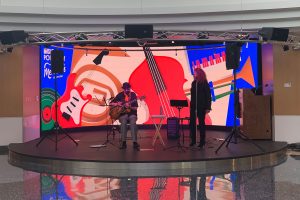 Sponsored by Memphis Tourism, live music performances at MEM offer a unique and exciting experience for travelers. Memphis is known as the birthplace of many genres of music, including blues, soul, and rock and roll. The city has a rich musical history, and its influence can be felt around the world.
In the airport, visitors can enjoy live music performances by local musicians, including many who are influenced by the sounds of Memphis. The music ranges from blues and jazz to rock and soul. The Memphis Symphony Orchestra also plays at MEM on a regular basis.
The airport's live music program showcases this rich musical heritage and provides a unique opportunity for visitors to experience the sounds of Memphis firsthand. It is a fitting tribute to the city's legendary musicians and a reminder of the important role Memphis has played in the history of American music.
Enjoy a selection of clips from live musical performances at MEM on YouTube below:
DittyTV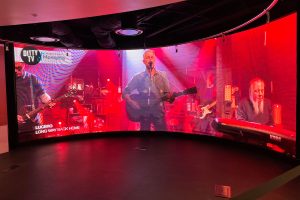 DittyTV has partnered with Memphis International Airport to bring exclusive music content to travelers passing through the airport. As part of this partnership, DittyTV provides the airport with four hours of content per month, showcasing some of the best musicians and performances featured in their studios.
DittyTV is a music television network that features a diverse range of music genres, including Americana, blues, country, and rock. The network is known for its live music performances, artist interviews, and music videos, and has become a popular destination for music fans around the world.
Overhead Music
MEM has partnered with the Memphis Branding Initiative and Music Export Memphis to create a playlist of hundreds of songs by Memphis musicians. Memphis music is with you wherever you go at MEM!