There's rarely a time at Memphis International Airport (MEM) when there's not some sort of construction going on, but the current activity is quite unprecedented. MEM receives no local tax revenue for any of these projects.
Here's a recap of our latest construction activity, all of which is creating a new future for MEM, its passengers, and its tenants.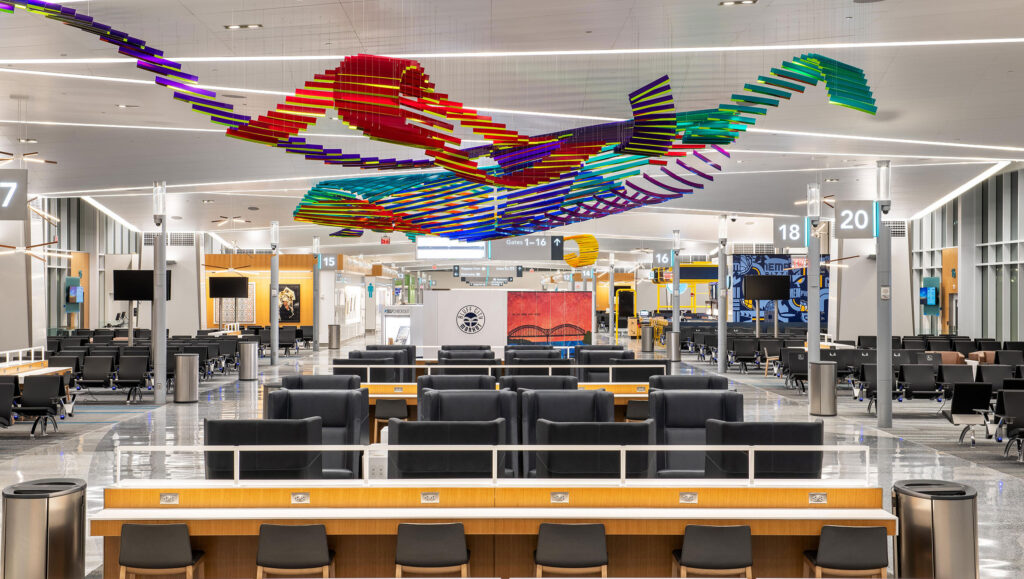 Concourse Modernization
Memphis International Airport's modernized concourse opened on February 15, 2022. Passengers and the public alike have delighted in the concourse's open and airy feel, selection of local artwork, and more seating and mobile charging options than ever before. 
See more about the reinvention of the MEM travel experience here!
---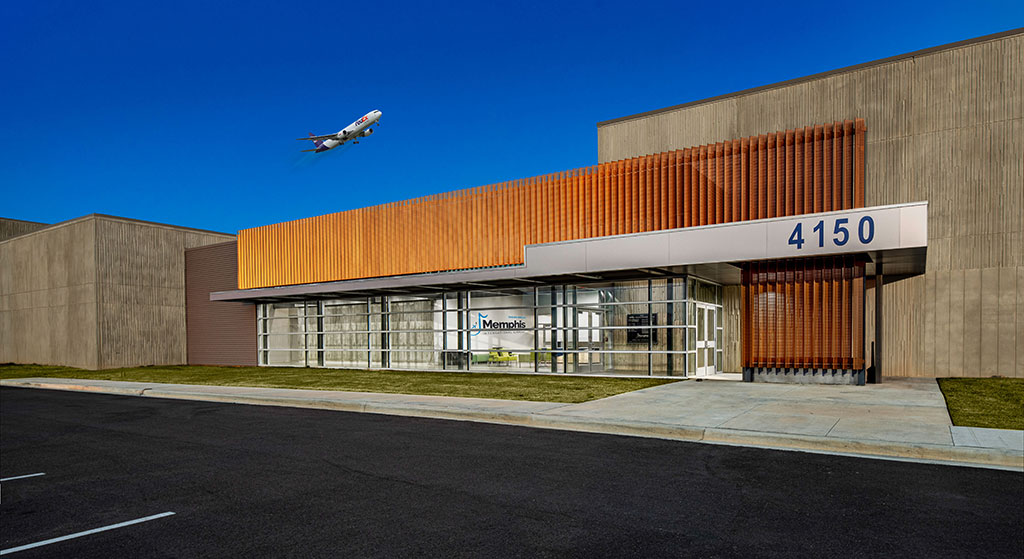 MSCAA Mission Support Center
Construction is complete for the new Airfield Maintenance and Warehouse Facility, aka the MSCAA Mission Support Center. The facility houses the Airport Authority's airfield maintenance area, Memphis Airport Police, Communications Dispatch, Operations staff, and Procurement staff along with the warehouse. The facility will also serve as a base for emergency and snow operations.
---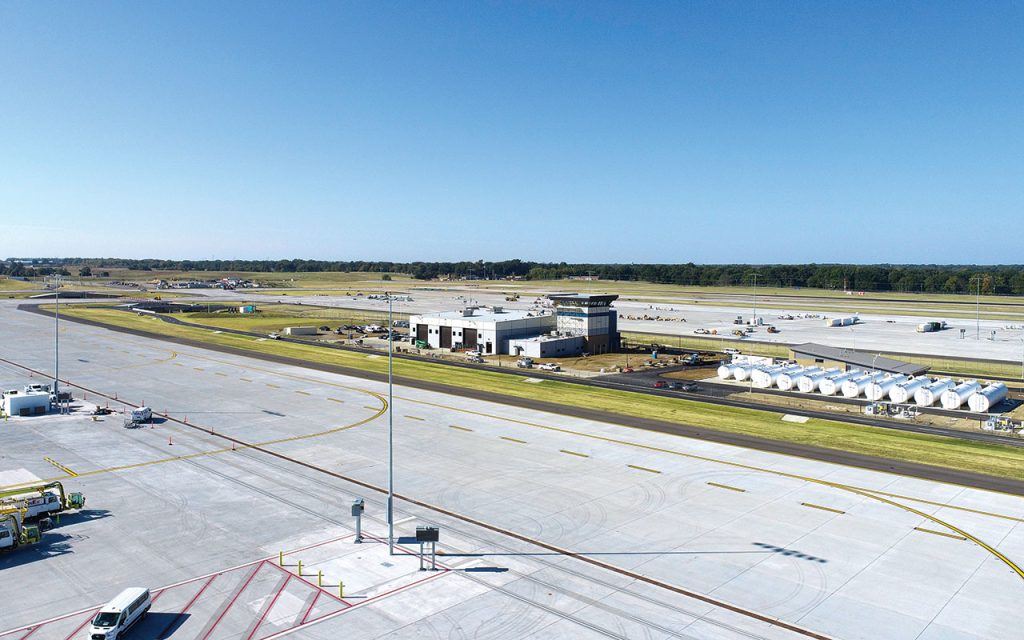 Consolidated Deicing Facility (CDF)
The Consolidated Deicing Facility provides airlines with a centralized location to perform their de-icing operations during winter weather. The facility has been completed and celebrated its grand opening on November 29, 2022. The project involved the relocation of Louis Carruthers Road, the construction of two taxiway bridges and one vehicle bridge, and the construction of deicing pads and associated infrastructure. 
---
Terminal Modernization and Seismic Program (TMSP) – Phase II
Requests for qualifications (RFQs) have been posted for the terminal modernization project at MEM. This project includes plans to renovate Memphis International Airport's terminal and is considered Phase II of the overall TMSP. The modernization of MEM's concourse was Phase I. 
The goals of the TMSP projects are expanding and modernizing MEM's terminal facilities (terminals A, B, and C) to improve life safety including ensuring seismic resiliency as well as fire protection upgrades, meet future demand, reduce environmental impacts through sustainability, improve the customer experience, ensure flexibility as operations evolve, and enhance Americans with Disabilities Act (ADA) access.
Phase II of the Terminal Modernization project includes:
Expanding the face of the terminal
Relocating and reconfiguring vertical circulation
Reconfiguring the ticketing lobby
Constructing a Checked Bag Inspection System (CBIS)
Expanding the security screening checkpoint
Building an employee screening checkpoint
Expanding baggage claim
Preparing an area for a future new FIS (Federal Inspection Station for international arrivals).