TSA Pre ✓™ office has closed at Memphis International Airport

Idemia, which is contracted by TSA to operate its TSA PreCheck application centers, has closed its office at MEM. MEM and TSA are continuing to discuss options for potentially reopening the office.
IDEMIA's existing Enrollment Centers in the Memphis area are located at 5261 Mendenhall Park Place (Location ID: 2606) and 2506 Mount Moriah Road (Location ID: 1857). The Mendenhall Park location is open Monday through Friday from 8:00 AM to 12:00 PM and 1:00 PM to 5:30 PM. The Mount Moriah location is open Monday, Wednesday, and Thursday from 10:00 AM to 12:00 PM and 1:00 PM to 6:00 PM and Tuesday and Friday from 9:00 AM to 12:00 PM and 1:00 PM to 5:00 PM.
Interested travelers should pre-enroll online at https://tsaenrollmentbyidemia.tsa.dhs.gov/. After completing all pre-enrollment steps, applicants will schedule a 10-minute in-person appointment at an IDEMIA or IDEMIA's IdentoGO location convenient for them. Memphis residents should enter "Memphis, TN" or their zip code and click on the search button to select the location they would like. At the appointment, applicants will present identity and citizenship provide their fingerprints, and have a photo captured for the TSA background check. After an application is submitted to TSA, most applicants will receive their Known Traveler Number (KTN) within three to five days, and it will be valid for five years.

TSA PreCheck offers many benefits for enrolled travelers, including access to dedicated screening lanes at 200+ participating airports nationwide where 99% of TSA PreCheck passengers wait less than 10 minutes. TSA PreCheck passengers also do not need to remove shoes, belts, 3-1-1 liquids, or light jackets. Children 13-17 may join enrolled adults at the TSA PreCheck lanes when traveling on the same reservation and if the TSA PreCheck indicator appears on the child's boarding pass. Children 12 and under may accompany an enrolled parent or guardian in the TSA PreCheck lanes without restriction.
---
Global Entry Enrollment Office Remains Open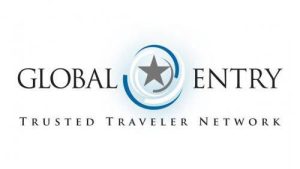 The Global Entry program is operated by U.S. Customs and Border Protection (CBP) and the Global Entry Enrollment Center remains open at MEM. The office is located between the B and C ticketing lobbies and is open Global Entry.
Conditionally approved Global Entry applicants can register at https://ttp.dhs.gov for an interview with a CBP officer at the Memphis location.
Global Entry, a CBP trusted traveler program, allows for expedited clearance of pre-approved, low-risk travelers upon arrival in the United States. As an added benefit, Global Entry members are also eligible to participate in the TSA Pre✓™, the Transportation Security Administration's expedited security program.  
The Memphis enrollment center at MEM is open Monday through Wednesday (closed on federal holidays) 9 a.m. to 1 p.m., but applicants are encouraged to check the Global Online Enrollment System website for other open appointment times. Hours may change seasonally, please check website for hours and appointment availability. CBP officers will only interview Global Entry applicants with appointments and walk-ins are not accepted. More information about the Memphis office can be found at https://www.cbp.gov/travel/trusted-traveler-programs/global-entry/enrollment-centers/tennessee.
Global Entry members bypass the traditional CBP inspection lines and use an automated kiosk to complete their admission to the United States. Travelers scan their passport and fingerprints, answer customs declaration questions using the kiosk's touch screen and proceed with a receipt to the exit—the whole process takes only about one minute.