Wheelchair Assistance
If you need wheelchair assistance from the airport entrance to the gate, please contact your airline.
If you need additional assistance, please call 901-922-8000.
Accessible Parking Spaces
Memphis International Airport (MEM) has 134 accessible parking spaces. These covered spaces are nearest to the terminal walkways and elevators in all of our parking facilities.
Wheelchair service is available for departing passengers at all airline ticket counters.
Airlines can also help make passenger wheelchair arrangements in advance of arrival. Passengers should inform the airline during the booking process that wheelchair assistance is needed.
Accessible Restrooms
All restrooms

View on Map are fully accessible under Americans With Disabilities Act policies and are ADA compliant.
Family/unisex restrooms

View on Map are throughout the terminal and concourses for passengers who need assistance:
Between gates 4 and 6
In the rotunda area near gate 9
Between gates 10 and 12
Between gates 13 and 15
B Baggage Claim (two restrooms)
Between A and B Ticket Lobbies
Between B and C Ticket Lobbies
Beside B Checkpoint – secure side (two restrooms)
TSA Accessibility
TSA Cares is a helpline that provides travelers with disabilities, medical conditions and other special circumstances additional assistance during the security screening process. Call 72 hours prior to traveling with questions about screening policies, procedures and what to expect at the security checkpoint.
You may also request assistance through the TSA screening checkpoint by here.
ATMs
ATM – near Welcome Booth
ATM – Regions Bank: and (next to Airport Branch)
ATM – Truist (formerly Suntrust):
ATM – First Tennessee Bank:
Cash to Credit Machines
On ticketing level, connector hallway , near Allegiant counter
On ticketing level, connector hallway , near American counter
Military Lounge
The new military lounge is located in the rotunda and is open for the exclusive use of retired and active-duty military personnel. The lounge will feature seating areas, workstations, a meeting table, and other amenities.
Nursing Lounges
Mother's nursing rooms and family restrooms are located between gates 4 and 6, gates 10 and 12, and gates 13 and 15. There are two additional family restrooms near the checkpoint.
Water Bottle Refill Stations
Water bottle refill stations are designed to easily refill reusable water bottles. They are located outside the restrooms between gates 4 and 6, gates 10 and 12, and gates 13 and 15.
Automatic External Defibrillators (AEDs)
Memphis International Airport (MEM) has 25 AEDs

View on Map that are connected to the alarm systems and are installed throughout the airport.
Airport Police and Airport Operations (health station) personnel also have access to additional AEDs. For assistance, call Airport Police at 901-922-8298.
Memphis International Airport (MEM) has an onsite fire department and ambulance. Also, there are numerous trauma kits throughout the airport.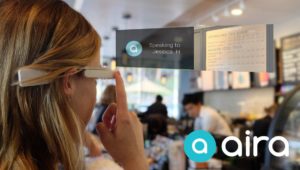 Aira fuses mobile and wearable technologies and a distributed network of trained human assistants to provide people with vision loss the same or greater assistance they would receive from a sighted person next to them.  Aira enhances independence with real-time access to visual, digital and environmental information. With real-time access to this information people who are visually impaired are able to more confidently navigate, freely explore and complete virtually any task. Read full details about Aira here.
Smoking
Smoking is permitted outdoors outside of the terminals, no closer than 20 feet to public entrances. Look for designated smoking areas

View on Map curbside. Smoking is not permitted anywhere inside the airport.
U.S. Mail Drop
A U.S. mail drop for letter-sized envelopes is in Baggage Claim A

View on Map. Pick up is at 10 a.m.