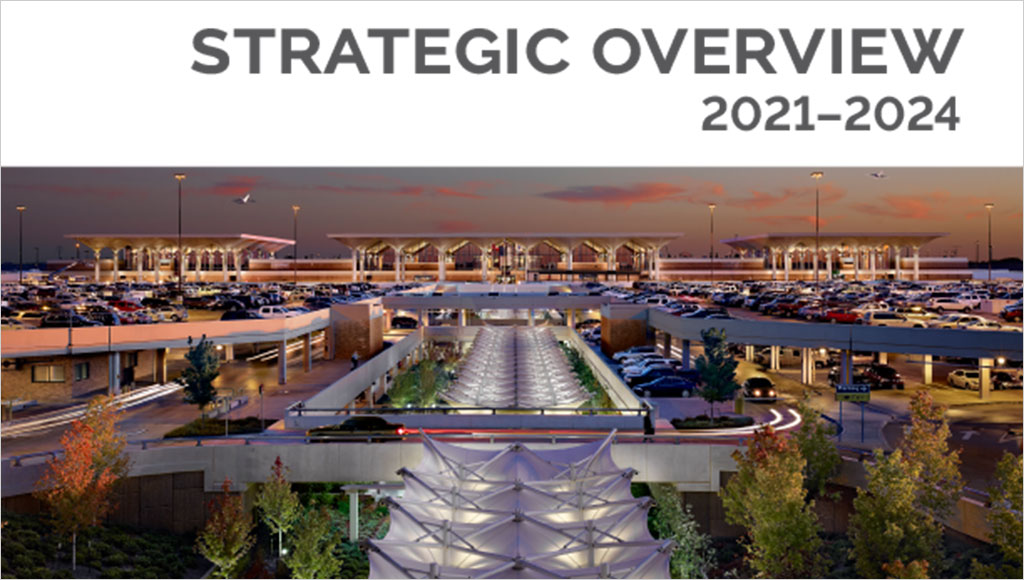 MEMPHIS, TENN. (April 7, 2021) – The Memphis-Shelby County Airport Authority (MSCAA) has updated its Strategic Overview, a focused, comprehensive plan that outlines the organization's goals between 2021-2025. The plan will act as a road map for Memphis International Airport (MEM) and MSCAA's two general aviation airports for the next five years, ensuring improvement across all operational facets. The newest update reflects the impact of the COVID-19 pandemic on MSCAA's short-, medium- and long-term goals.
The plan provides overviews of 10 different areas: Physical/Terminal; Environment; Properties/Cargo; Airfield; Marketing; Communications & Customer Relations; Air Service; Business Model/Finance; Human Capital Management; General Aviation; and Information Technology and Innovation. These overviews include one-, three- and five-year goals. The Strategic Overview can be found at https://flymemphis.com/strategic-overview.
While this is a five-year plan, the current iteration of the Strategic Overview primarily features timelines that are in the one- to three-year window. Additional five-year goals will be added after MSCAA Master Plan is updated later this year. The Master Plan will establish priorities for long-term construction projects for MEM, General DeWitt Spain, and Charles W. Baker airports. A more comprehensive revision of the Strategic Overview will be released in early 2022.
"The COVID-19 pandemic changed everything for the world, and of course altered MSCAA's strategic goals," said Scott A. Brockman, MSCAA President and CEO. "Our staff worked diligently to address the challenges of the coronavirus, and at the same time move our airport, its projects and operations forward. This update identifies both broad and specific goals across the major areas of our operations."
Highlights of the updated plan include:
Completion of several major construction projects to upgrade and modernize MEM, including the modernized Concourse B and new consolidated de-icing facility.
Completion of the Master Plan Update, which will provide a foundation for future projects which could include modernization of the ticketing and baggage areas, additional parking structures and implementation of new technology.
Air service goals such as restoring flights and frequencies that were suspended during the pandemic, as well as continued pursuit of additional West Coast destinations.
Pursuing the development of a travel plaza near MEM's cell phone lot, including convenience store amenities, public restrooms, and vehicle fueling.
Creation of a new parking reservation and online booking system.