MEMsoar
Designed to promote the field of aviation to high school students, the Memphis Students Obtaining Aviation Resources (MEMsoar) program gives students a foundation and understanding of aviation occupations, as well as the educational requirements needed to attain them. Students in the program learn about airport industry infrastructure and about positions such as air traffic controller, mechanic, fixed-base operator, pilot and administrative positions.
MSCAA Charity Golf Tournament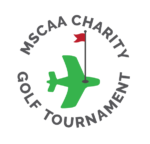 Traditionally played in the fall, our Annual Charity Golf Tournament supports Oakhaven Elementary, Middle and High Schools. With the help of players, local businesses and other sponsors, the event has raised hundreds of thousands of dollars for scholarships since its founding in 1999. The tournament has also provided technical expertise and needed funds to support reading programs, the elementary CSTEM program, tutoring services, career day participation, teacher appreciation days and more.