NORTH AMERICA'S #1 CARGO AIRPORT
Memphis' Hometown Airport
Memphis International Airport (MEM) serves thousands of passengers every month. The majority of our customers originate or arrive in Memphis, meaning as an origination and destination airport we predominantly serve your family, friends and colleagues and play host to thousands of tourists and visitors. MEM is also the proud home of the FedEx World Hub.
ABOUT MEM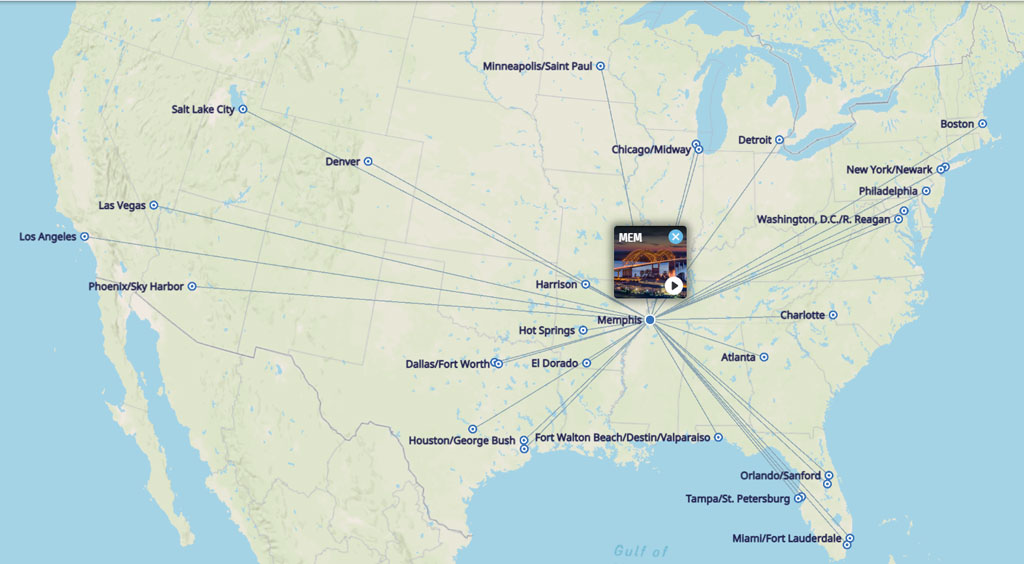 Explore your favorite nonstop destinations
Check out the WhereWeFly page to explore the nonstop destinations currently offered by our airline partners.
EXPLORE NONSTOP DESTINATIONS
Visiting Memphis
Memphis is known as the birthplace of rock 'n' roll and the home of the blues,
but there is so much more to the Bluff City than a great music heritage.
Drop Us a Line

Is there anything we can do to make your trip to Memphis International Airport
a "positively MEMorable" experience? It's our pleasure!