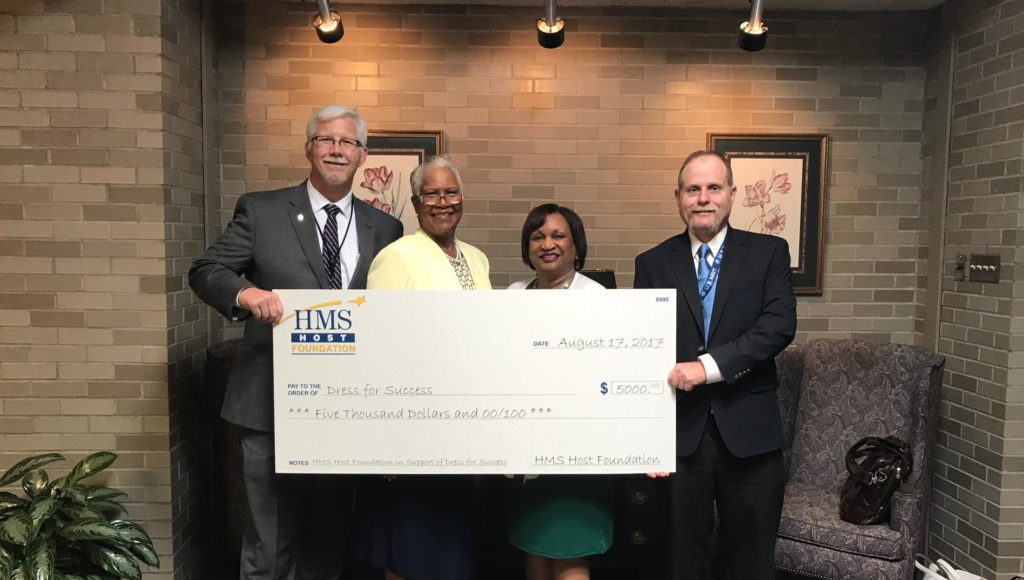 HMS Host, which operates several restaurants Memphis International Airport, presented a $5,000 grant today to the Memphis branch of the non-profit organization Dress for Success, which provides professional attire, support and career development tools to disadvantaged women in the community. HMS Host's news release can be found at https://hmshostfoundation.org/hmshost-foundation-presents-5000-grant-dress-success-memphis/. 
The presentation was made at this morning's Board of Commissioners meeting of the Memphis-Shelby County Airport Authority.
HMS Host operates restaurants such as Maggie O'Shea's, Sun Studios Café, Home Team Sports, Starbucks, and Moe's at MEM. The company has donation boxes set up at each of its restaurant locations. One hundred percent of these donations go to Dress for Success.