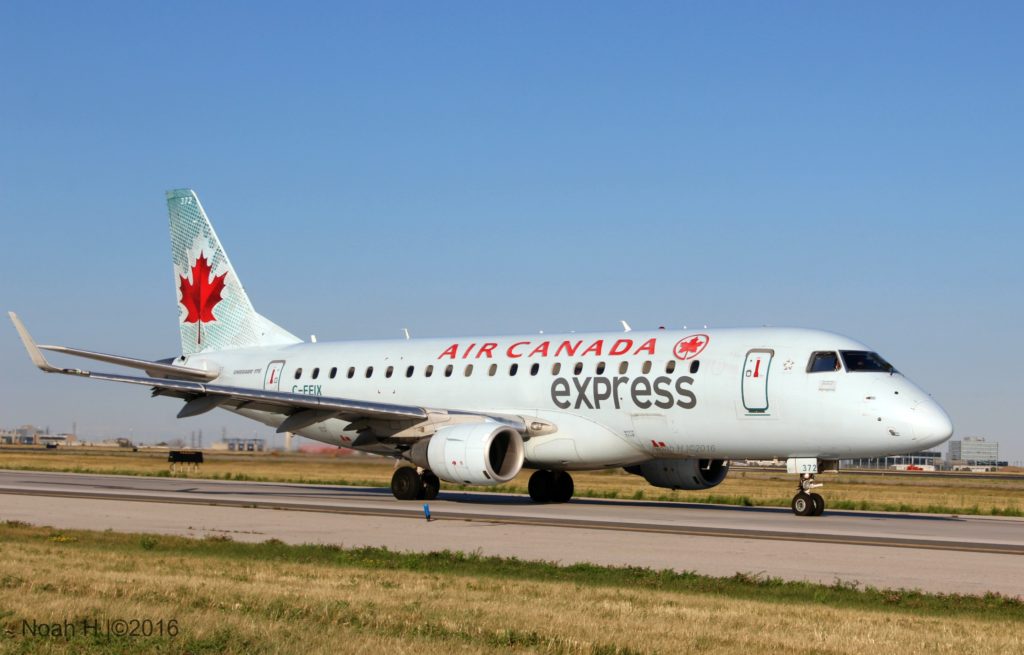 MEMPHIS, Tenn. (February 25, 2019) – Memphis International Airport (MEM) passengers will soon be able to fly to and from Toronto Pearson International Airport (YYZ) in greater comfort thanks to the deployment of larger aircraft by Air Canada. 
Beginning May 1, all Air Canada flights between MEM and YYZ will utilize 76-seat Embraer E75 aircraft. The aircraft will feature a choice of Business Class, seat-back in-flight entertainment and Wi-fi options. Previously, the airline used 50-seat Bombardier CRJ200 planes for the route.
"Passenger demand between Memphis and Toronto continues to be strong," said Pace Cooper, Chairman of the Board of Commissioners for the Memphis-Shelby County Airport Authority. "It's great to see Air Canada meeting this demand with larger aircraft providing more onboard amenities for travelers."
"We appreciate the positive response of Memphis and area residents to our services and are pleased to enhance these by deploying larger aircraft that offer the option of Air Canada's award-winning business class, seat-back entertainment and onboard Wi-fi to our Memphis customers," said Lisa Pierce, Senior Director, U.S.A. Sales and Market Development for Air Canada. "As well, we are delighted that so many people are travelling with Air Canada either to visit Canada or connect conveniently onward from Toronto through our extensive global network."
Air Canada began operations at MEM in May 2017, offering nonstop connectivity between Toronto and Memphis, as well as a one-stop gateway to more than 160 Canadian and other international destinations. With U.S. customs pre-clearance in Toronto, passengers arriving in Memphis experience a more efficient customs process.
###