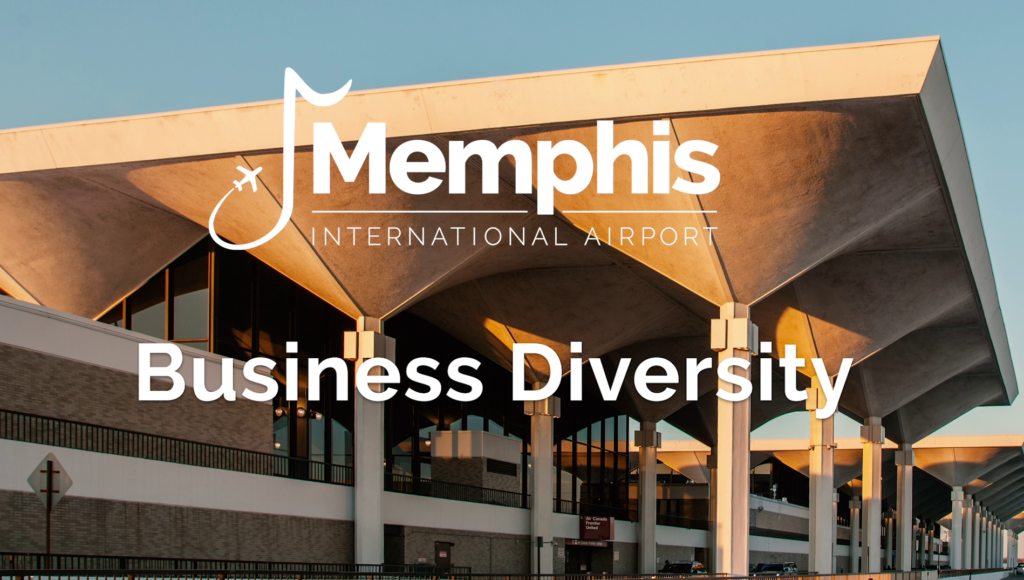 MEMPHIS, TENN. (January 31, 2020) – On February 20, Memphis-Shelby County Airport Authority (MSCAA) will host a Business Diversity Development (BDD) workshop for local, minority and women-owned businesses at the airport's Project Center at 4225 Airways Boulevard. The workshop, entitled "BDD Talks," will take place from 10:30 a.m. until 1 p.m. and will feature Darius L. Davis, CEO of the Tri-State Bank of Memphis.
The BDD Talks session will cover the following topics:
· New construction capitalization loans
 
· Small Business Administration (SBA) guaranteed loans
 
· Credit/debt refinancing
 
· Working capital loans
 
· Equipment loans
 
· Lines of credit
Attendees can register by emailing bdd@flymemphis.com.
The BDD Talks event is an initiative of the Airport Authority's BDD department, which assists Disadvantaged Business Enterprises (DBEs) by providing certification, education, training and outreach services. The area also establishes goals for minority participation for MSCAA contracts.
The 2019 MSCAA BDD annual report reflected that DBEs were awarded 30% of the $103 million total spent in the areas of construction, professional services and goods and services contracts. Of that amount, 61% was awarded to local businesses.
"It's no secret that Memphis International Airport is a catalyst for the local economy, and we are committed to the growth of local, minority, and women-owned businesses," said Scott Brockman, MSCAA President and CEO. "We invite all local DBEs to attend this workshop and learn more about growing their businesses."
The BDD annual report can be downloaded at http://bit.ly/MEMBDDreport2019.