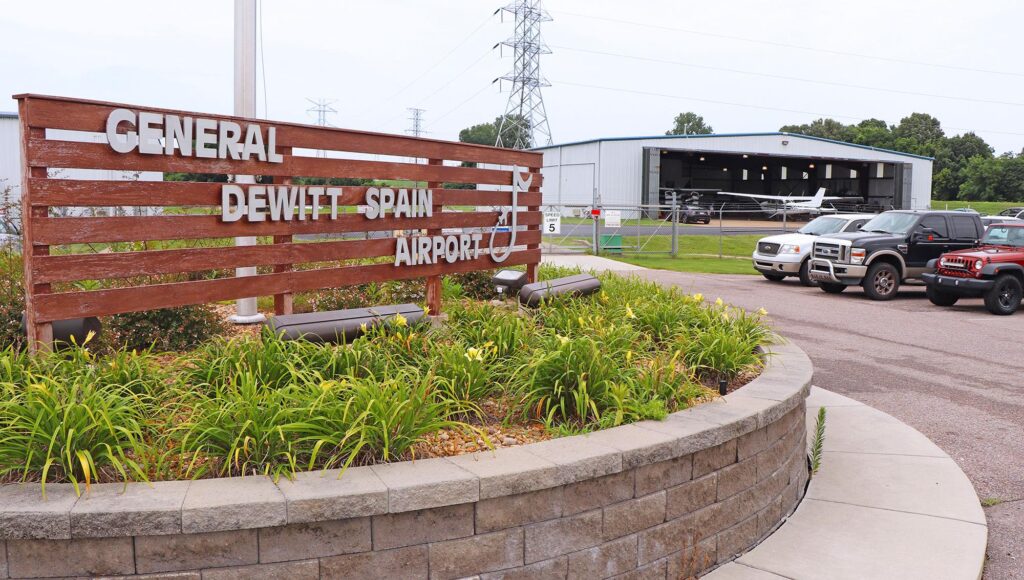 MEMPHIS, Tenn. (May 20, 2020) – General DeWitt Spain Airport, a general aviation airport near downtown Memphis, will begin a runway resurfacing project in June. In accordance with FAA safety regulations, the project will require periodic closures of the runway while work is being performed, though the airport and contractor are working closely to minimize the operational impact to the airport's tenants.
The project scope will include rehabilitation and replacement of runway asphalt pavement surface, installation of protective seal coat, new pavement markings, and pavement grooving. This project is necessary to improve current runway performance and ensure safe operations at DeWitt Spain Airport. The current runway was last resurfaced in 2003.
The airport is one of two general aviation airports owned and operated by the Memphis-Shelby County Airport Authority, which also operates Memphis International Airport. The Spain airport serves 80 tenants and has 110 based aircraft. MSCAA's other general aviation airport, Charles W. Baker Airport, is located in Millington.
This project will be completed in four phases that will require runway closures that range in duration from 3–8 days for each phase. Some phases will require complete closure for the entire duration, while others will only require night-time or partial day closures. Space is available at Charles W. Baker Airport for tenants who may need to temporarily relocate aircraft during this time.
Information regarding the project will be available on the following websites:
https://notams.aim.faa.gov/notamSearch/nsapp.html#/
https://flymemphis.com/generaldewittspainairport
###