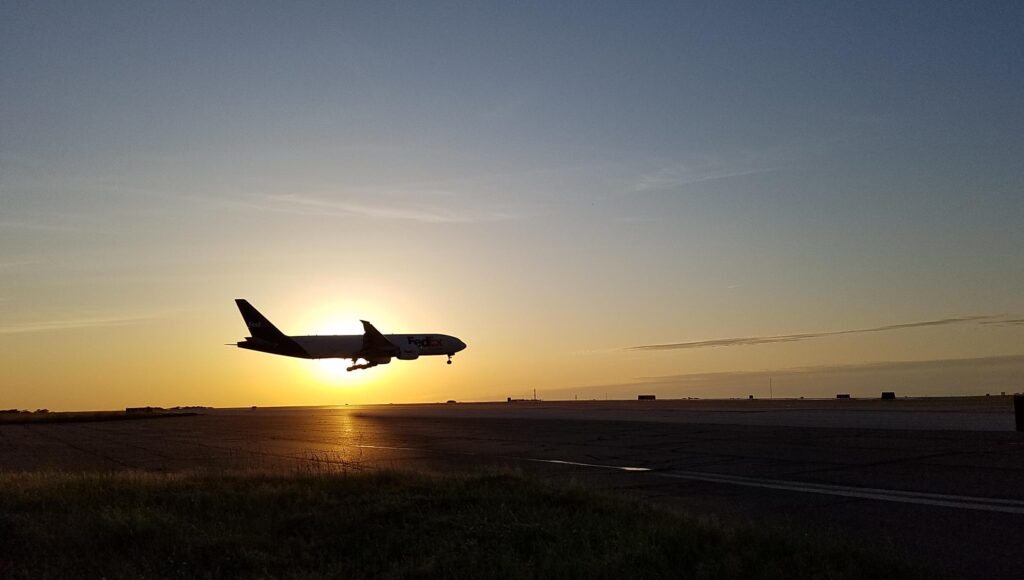 $120 million budget includes CARES funding, lower rent for airlines & tenants
MEMPHIS, Tenn. (May 21, 2020) – The Memphis-Shelby County Airport Authority (MSCAA) Board of Commissioners voted Thursday to approve the MSCAA budget for Fiscal Year 2021 (July 1, 2020 through June 30, 2021). 
The $120.75 million Operations and Maintenance (O&M) budget sets the fees and charges that the airlines pay to the Airport Authority and establishes spending authority for MSCAA operations. This budget does not include construction project expenditures. The MSCAA budget was unanimously supported by the Memphis International Airport's airline committee partners and approved by the Board's Finance and Administration Committee. MSCAA is self-funded and receives no local tax revenue from the City of Memphis or Shelby County.
This fiscal year budget reflects the impact of the pandemic on air travel in the U.S. and at Memphis International Airport (MEM). The FY21 budget represents a $4.3 million decrease from the FY20 budget.
For the upcoming fiscal year, revenues are projected to be down by 23.6% compared to the previous year. This projected loss of revenue is due to the effects of the COVID-19 pandemic, which has significantly reduced air travel, parking and other passenger revenue at MEM. The loss of revenue is offset by $24.7 million in CARES Act funding from the federal government, $1 million in surplus funds that will carry over from FY2020, and $9.5 million in debt service coverage. In addition, MSCAA reduced its expenses in several areas. While there are no MSCAA employee furloughs or layoffs, personnel expenses are flat compared to FY2020 due to no wage increases and certain vacant positions that will not be filled. All other O&M expenses were reduced by 17.8%.
This budget decreases terminal rates and charges to $69.82 average per square foot compared to $70.86 per square foot in FY 2020. Airline terminal rental fees are calculated by dividing the terminal's net operating cost by the total rented space.
Landing fees increased slightly to $1.2988 per 1,000 lbs. of landed weight compared to last year's rate of $1.2492. MSCAA had anticipated a landing fee increase in FY21 prior to the pandemic. The addition of CARES funding greatly reduced the pandemic's impact on MEM rates. Without the CARES funding, the terminal rent would have been $220.90 per square foot and landing fees would have been $1.4748 per 1,000 pounds.
Terminal rent and landing fees comprise a small percentage of the airlines' overall operating costs at airports and do not have a significant effect on airfares.
While passenger traffic has decreased significantly nationwide due to COVID-19, the pandemic has had a much lesser impact on cargo. The presence of FedEx, which contributes the vast majority of landed weight revenue for MEM, represents a huge asset that other airports do not have.
"The MSCAA staff has worked tirelessly to overcome the budgetary challenges of this historic pandemic," said Pace Cooper, Chairman of the MSCAA Board of Commissioners. "While the future is uncertain, MSCAA is financially sound and is keeping costs as low as possible for our airlines and tenants, who are also dealing with the financial effects of COVID-19. While it will take time, MEM is well positioned to be a leader in the aviation industry's recovery." 
Highlights of the FY 2021 MSCAA budget:
Total revenues/other sources: $120,755,400
 
Total expenses, capital outlay, debt service, and debt service coverage: $120,755,400
 
Landing fees: $1.2988 /thousand lbs., compared to $1.2492 last year
 
Terminal square foot rate: $69.82, compared to $70.86 last year
###