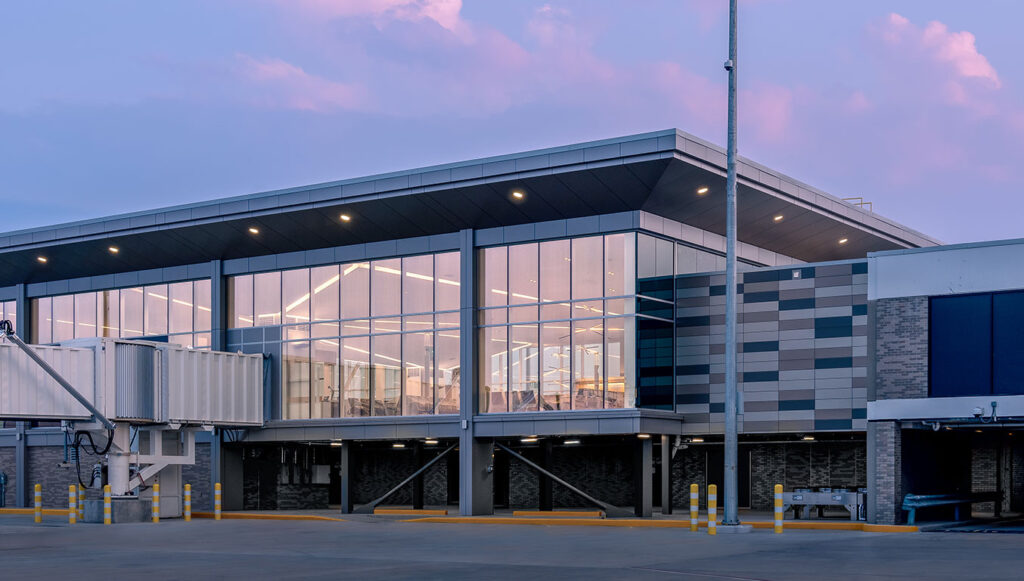 $156.3 million budget includes CRRSAA funds
MEMPHIS, Tenn. (May 23, 2023) – The Memphis-Shelby County Airport Authority (MSCAA) Board of Commissioners voted Thursday to approve a balanced MSCAA budget for Fiscal Year 2024 (July 1, 2023 through June 30, 2024).
The $156.3 million Operations and Maintenance (O&M) budget sets the fees and charges that the airlines pay to the Airport Authority and establishes spending authority for MSCAA operations. This budget does not include construction project expenditures.
The MSCAA budget was unanimously supported by Memphis International Airport's airline committee partners and was approved by the Board's Finance and Administration Committee. MSCAA is self-funded and receives no local tax revenue from the City of Memphis or Shelby County.
For the upcoming fiscal year 2024, operating revenues are projected to be up by 14.6% compared to the previous year. This projected increase in revenue is due primarily to more traditional parking levels and increases in passenger traffic. The increase in total revenue will be supplemented with $5.9 million in federal Coronavirus Response and Relief Supplemental Appropriation Act (CRRSAA) funding and $6.2 million in surplus funds that will carry over from the prior FY2023 operations. In addition, MSCAA increased operating expenses, debt service, and capital outlay by 9.0%. The increase in operating expenses for FY 2024 reflects the impacts of inflationary pressures, increased personnel expenses (wages, benefits, and new positions), and supply chain challenges.
This budget increases terminal rates and charges to $81.87 average per square foot charge compared to $71.24 per square foot in FY 2023. Airline terminal rental fees are calculated by dividing the terminal's net operating cost by the total rented space. The terminal rate increase also includes the impact of increased debt service for the new concourse that opened in February 2022.
Landing fees increased to $1.5509 per 1,000 lbs. of landed weight compared to last year's rate of $1.4372. The increase in landing fees was expected and approved by airlines due to the opening and operation of the new $309 million Centralized Deicing Facility during the 2022/23 winter season. The addition of federal CRRSAA funding helped mitigate MEM's rate increases.
Terminal rent and landing fees comprise a small percentage of the airlines' overall operating costs at airports and do not have a material effect on airfares.
"Our team at MSCAA continually works to ensure that the organization is financially sound and well positioned for the future," said Michael Keeney, Chairman of the MSCAA Board of Commissioners. "It's no secret that inflation has increased costs significantly across the globe, but we continue to keep costs as low as possible for our airlines and tenants."  
Highlights of the FY 2024 MSCAA budget:
Total revenues/other sources: $156,317,800
Total expenses, capital outlay, debt service, and debt service coverage: $143,835,400
Landing fees: $1.5509 /thousand lbs., compared to $1.4372 last year
Terminal square foot rate: $81.87, compared to $71.24 last year