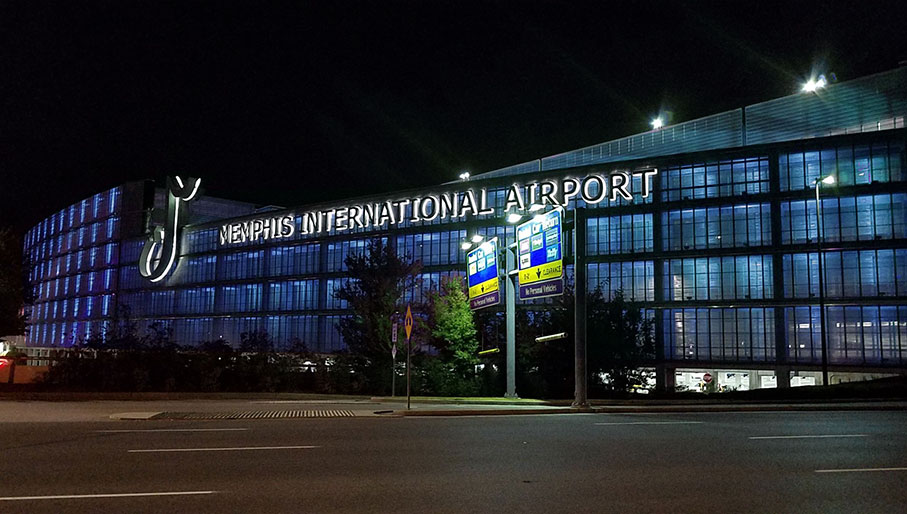 Over the past few weeks, Memphis International Airport has seen a significant uptick in social media comments and inquiries about the parking situation. We have regularly included parking updates and information in our news releases about holiday and peak travel, most recently the 4th of July weekend. Moving forward, will utilize the website and social media to proactively remind passengers ahead of peak days in the coming weeks as summer continues.
Following are some tips for passengers:
This summer, MEM is experiencing its busiest passenger traffic in 15 years. According to the Transportation Security Administration (TSA), in 2023 a total of 1.32 million people have passed through security checkpoint from January through June. The heavy traffic is reflected in the airport's parking areas.

 

Parking has yet to reach full capacity at any point this summer and passengers have the option of parking at any open lot at MEM. However, throughout the summer, various lots have closed periodically as they fill to capacity and then reopened as arriving passengers depart the lots.

 

To help increase capacity, MEM recently completed a project that added approximately 300 parking spaces in its yellow overflow lot. A second phase of the project will add another 300 spaces later this summer. In addition, the airport runs shuttles to/from the terminal and our overflow surface parking lots and is adding shuttles to its fleet.

 

MEM continues to work on improvements to signage, staffing and logistics in order to make parking as efficient as possible for passengers. Additional long-term parking improvements are also underway.

 

For local car rentals, if you are dropping off someone to rent a car at MEM, please drop them at the terminal.  They are able to walk to the rental car facility via the pedestrian plaza connecting the terminal to the seven-story garage where the rental cars are located. 

 

One way that passengers can prepare is arrive at the airport at least two hours prior to your scheduled departure time to allow adequate time to park, check in and go through security. In addition, drivers parking in the overflow lot may want to drop off luggage and other passengers at the terminal before parking.
More info can be found at www.flymemphis.com/parking.