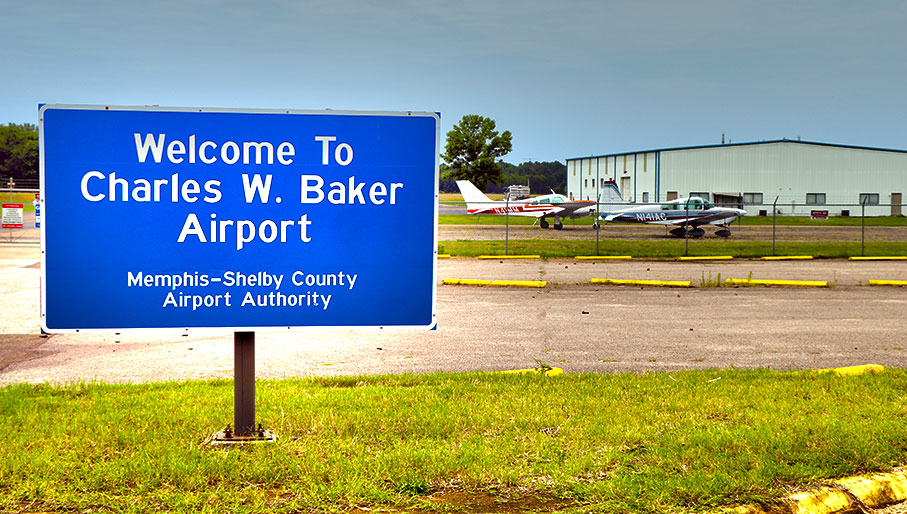 MEMPHIS, TENN. (July 17, 2023) – The Memphis-Shelby County Airport Authority (MSCAA) has approved a construction project that will replace the terminal at Charles W. Baker Airport in Millington.
The $2,519,000 project will double the square footage of the terminal, replacing the current 2,400 square foot facility with a 4,950 square foot terminal. Following a bidding process, ViktorHall Construction, LLC was selected for the project, which will consist of both the demolition of the existing terminal and construction of the new facility, as well as improvement of the airport's fuel management system.
Construction is scheduled to begin in late summer 2023 and is expected to be completed in fall 2024. The construction will be phased to limit disruption to existing services, and the current terminal building will remain in operation until the new facility is opened.
Charles W. Baker Airport is a general aviation airport that primarily serves private and business pilots, helicopters, and other non-commercial aircraft. Services include fuel, hangar and ramp space, and aircraft parking. There were 27,900 operations at the airport in 2022.