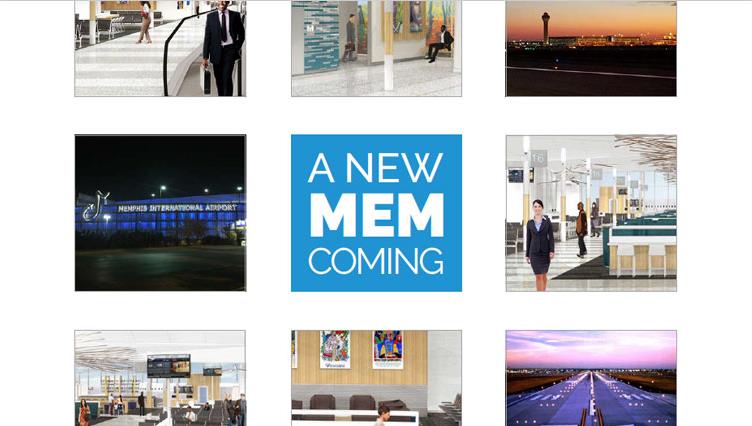 Disadvantaged, minority, women-owned businesses comprise 30% of spending
MEMPHIS, TENN. (November 30, 2018) –Memphis-Shelby County Airport Authority (MSCAA) has released its 2018 Business Diversity Development report. According to the report, Disadvantaged, Minority and Women Business Enterprises (D/M/WBEs) were awarded 30% of the $55 million total spent in the areas of construction, professional services and goods & services contracts. This represents an increase of 3% in D/M/WBE spending compared to 2017.
In addition, MSCAA spent 69% of its total $55M with local businesses in the Memphis Metro Statistical Area, highlighting the airport's intent to continue as one of the region's most critical economic growth engines. The report also lists areas identified for potential growth for D/M/WBEs, including pavement joint resealing, fuel management, professional services, legal services, new DBE prime contractors and mentoring/protégé opportunities.
Other initiatives detailed in the report include the implementation of online certification, which has led to an increase in applications and certifications. 
Other statistics detailed in the report:
76 new DBE certifications compared to 35 in 2017
110 annual/reciprocal/interstate applications compared to 75 in 2017.
78 onsite visits compared to 49 in 2017
0 de-certifications compared to 18 in 2017
Between 2017-2019, MSCAA expects more than $219 million in federally-funded contracts, which should result in at least $58.9 million spent with D/M/WBEs during this time period.
"MSCAA is proud of our Business Diversity Development department's continued efforts in leading the airport's minority participation efforts," said Scott Brockman, President and Chief Executive Officer of MSCAA. "We've increased our BDD spending by 3%, and we'll continue to work hard to invest in the local economy."
The report can be downloaded at http://bit.ly/MEMBDDreport2018 and testimonial videos can be viewed at http://bit.ly/BDDtestimonials2018.  
###