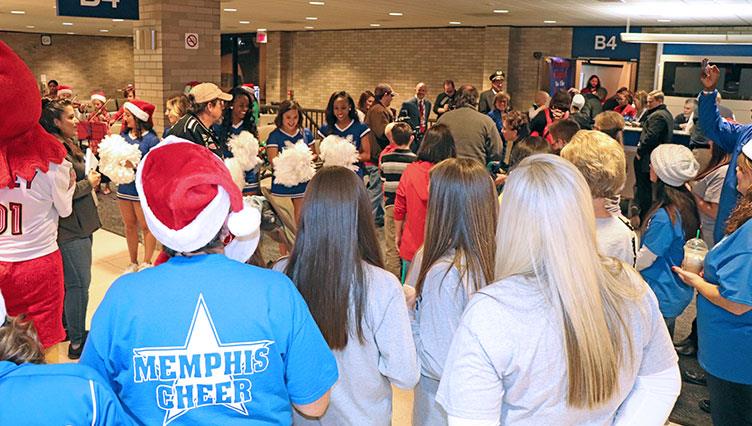 MEMPHIS, TN (December 11, 2018) – Delta Air Lines and Memphis International Airport will host the annual "Fantasy Flight" to the "North Pole" for patients from St. Jude Children's Research Hospital and their families on Wednesday, December 12.
Children will arrive at the airport at 5 p.m. Wednesday to check in and receive special boarding passes. At about 5:30 p.m. they'll depart on their trip to the North Pole on a plane provided by Delta Air Lines that will taxi around the airfield before arriving at a different gate, where Santa and many other guests will greet the children. The trip to the North Pole will include Christmas carols, games and a reading of "Twas the Night Before Christmas." Other special guests will include the University of Memphis Tigers Spirit Squad, the Chick-Fil-A Cow, West Tennessee Therapy Dogs and others.
This marks the 9th year that Delta Air Lines and Memphis-Shelby County Airport Authority (MSCAA) employees have coordinated this event. The local Transportation Security Administration (TSA) also assists in coordinating the Fantasy Flight, which also receives contributions from airport tenants HMS Host, Gate Gourmet, and Paradies Lagardère.
"This is an annual labor of love for airport employees," said Scott Brockman, MSCAA President and CEO. "We are delighted to host these children and their families, and our goal is to provide them with an unforgettable holiday experience."
###