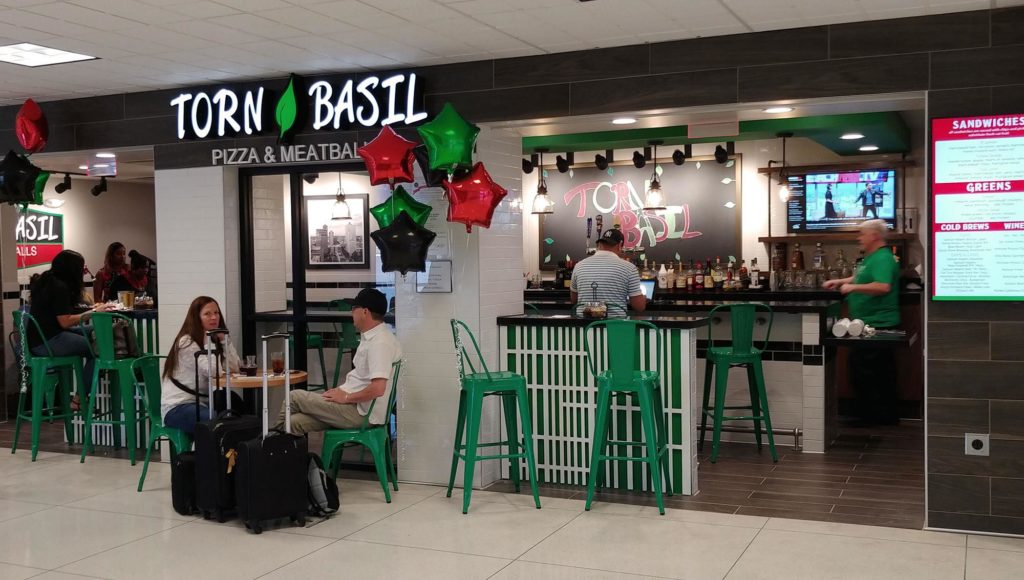 MEMPHIS, TENN. (May 7, 2018) – Torn Basil, an Italian-themed restaurant, has opened near gate A27 at Memphis International Airport (MEM). The restaurant offers pizza, meatballs, salads and sandwiches, as well as a breakfast menu.
Torn Basil is operated by HMS Host, which also operates Starbucks, Maggie O'Shea's, Moe's, Cinnabon Baked to Go, Urban Market, and Home Team Sports at MEM.
With the closure of the B Concourse for modernization and with Delta Air Lines now operating on the A Concourse with Southwest Airlines, additional food options were needed to meet the needs of the increased passenger flow. Torn Basil joins Lenny's Subs and Sam Adams Brew House as restaurant options on the A Concourse. Passengers can see all available food options at MEM by visiting https://flymemphis.com/dining-at-mem.
Torn Basil will open at 5 a.m. and its closing time each evening will vary based on that day's final departure.