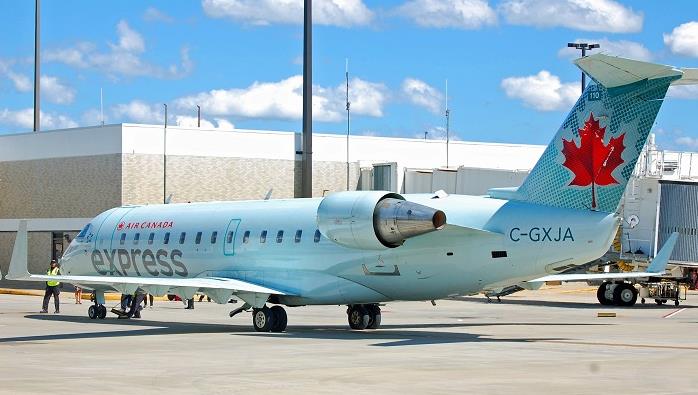 MEMPHIS, TENN. (May 1, 2018) – Memphis-International Airport (MEM) welcomes the addition of a second Air Canada nonstop frequency between Memphis and Toronto Pearson International Airport (YYZ) today. The additional service begins on the one-year anniversary of Air Canada's return to MEM.  
 "Air Canada's Memphis-Toronto service has been extremely well-received by our passengers," said Pace Cooper, Chairman of the Memphis-Shelby County Airport Authority board of commissioners. "This second frequency boldly shows that Air Canada is responding to the strong demand of the Memphis market, and more importantly, it opens up Toronto as a gateway city through which Memphis passengers will be able to achieve very convenient one-stop service to Asia, Europe and the Middle East." 
Air Canada is expanding a service that offers nonstop connectivity between Toronto and Memphis, as well as a one-stop gateway to more than 160 Canadian and other international destinations. With U.S. customs pre-clearance in Toronto, customers arriving in Memphis save time on U.S. customs procedures because they already cleared customs to enter the U.S. The new flight is a 6 a.m. departure that arrives in Toronto at 9:25 a.m., making it ideal for passengers who are connecting to Asia.
"There has been a strong response from Memphis and the surrounding community to Air Canada's service and consequently we are pleased to expand it by adding a second flight. Apart from visiting Canada many customers are connecting onward through our Toronto global hub and the timing of this second flight starting this spring will make it even more convenient for people flying from Memphis to connect onward to our extensive Asian network," said Lisa Pierce, Sr. Director, U.S. Sales and Market Development at Air Canada. "MEM has been very supportive in helping us develop this service and we thank the residents of Memphis and the region for choosing to fly with Air Canada." 
Air Canada's Toronto-Memphis service is operated by Air Canada Express, using a 50-seat Bombardier CRJ200. Updated schedule:
Memphis-Toronto

Toronto–Memphis

Departs: 6 am (CST)
Arrives: 9:25 am (EST)

Departs: 2:05 pm (EST)
Arrives: 3:31 pm (CST)

Departs: 4:05 pm (CST)
Arrives: 7:29 pm (EST)

Departs: 8:25 p.m. (EST)
Arrives: 9:51 p.m. (CST)

For more information about these and other flights, visit https://flymemphis.com/flights
###