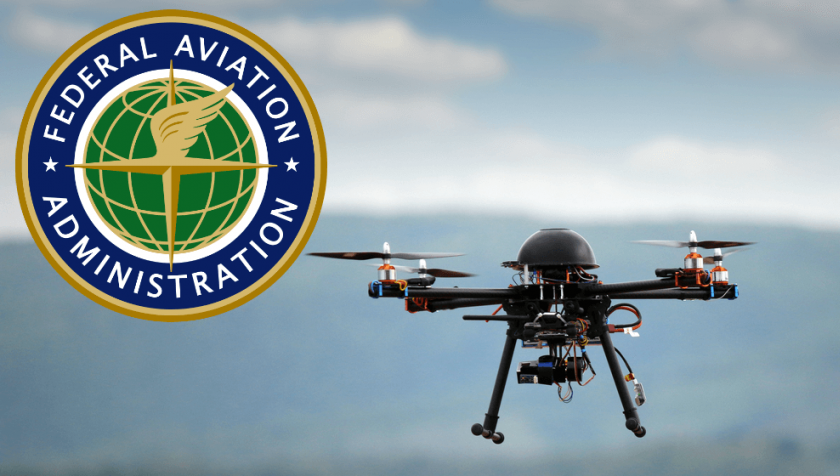 Memphis, TN – U.S. Transportation Secretary Elaine L. Chao today announced that Memphis-Shelby County Airport Authority (MSCAA) has been selected as one of 10 participants in the Unmanned Aircraft Systems (UAS) Integration Pilot Program, an initiative aimed at shaping the future of drones in America.
"We are looking forward to helping today's winners unlock the enormous potential of drone operations, which will create new services and jobs in their local communities," said Secretary Chao.
"This is a tremendous opportunity for Memphis International Airport and its partners to explore how drones can be safely and effectively utilized in the Mid-South," said Scott Brockman, MSCAA President and CEO. "We formed a very strong team of partners in our bid to be considered as a program participant, and are grateful to have been selected."
MSCAA will partner with the City of Memphis, Agricenter International, the University of Memphis, the Tennessee Department of Transportation Division of Aeronautics, FedEx, GE subsidiaries AirXOS and Avitas, Intel, Flirtey, 901Drones, and ForeverReady Productions. This diverse team will conduct advanced drone operations, including beyond the visual line of sight (BVLOS), operations over people (OOP), and operations at night, in a total of five airspaces, including urban and agricultural areas and secure areas closed to the public. The program is limited to drones weighing 55 pounds or less.
Additionally, the Airport Authority, City of Memphis and Shelby County Government plan to educate the local community about the operations that would take place in the Memphis metropolitan area under UAS IPP through three public meetings. More information about these meetings will be released in the future.
Shelby County UAS Airspace/Use Cases
The MSCAA has selected five airspaces in Shelby County to conduct drone operations.
Airspace 1: The airport will operate UAS for perimeter security and to detect foreign object debris on runways/taxiways. UAS will be operated beyond BVLOS and a Notice to Airmen (NOTAM) will alert pilots of UAS in the area.
Airspaces 2 and 3: FedEx will operate UAS to inspect aircrafts, asset tracking, facility security and emergency response. FedEx will also utilize UAS to deliver small aircraft parts on a defined path in the north ramp area. UAS will not operate over any person other than authorized personnel during walk-around and inspections and BVLOS for the other use cases.
Airspace 4: The airspace will cover Shelby Farms, Agricenter International, as well as the Wolf and Mississippi Rivers. Operations will include precision agriculture, environmental protection, infrastructure protection and package delivery for medical needs within Shelby Farms. UAS will operate at night and BVLOS.
Airspace 5: The City of Memphis will operate UAS within airspace that includes the Liberty Bowl. The use cases will include infrastructure inspection, public safety, and medical deliveries. Operations will include BVLOS, night and OOP. Additionally, Memphis' communication infrastructure is currently based on 4G, with the Smart City initiativeseeking 5G implementation. Testing will determine variation in coverage for UAS between 4g and 5G with visual line of sight before flying BVLOS.
The UAS Integration Pilot Program is an opportunity for state, local, and tribal governments to partner with private sector entities, such as UAS operators or manufacturers, to accelerate safe UAS integration.
The Program is expected foster a meaningful dialogue on the balance between local and national interests related to UAS integration, and provide actionable information to the U.S. Department of Transportation regarding the expanded and universal integration of UAS into the National Airspace System.
For more information, please email MEMUAS@flymemphis.com.
More information related to the UAS Integration Pilot Program can be found at https://www.faa.gov/uas/programs_partnerships/uas_integration_pilot_program/.
###