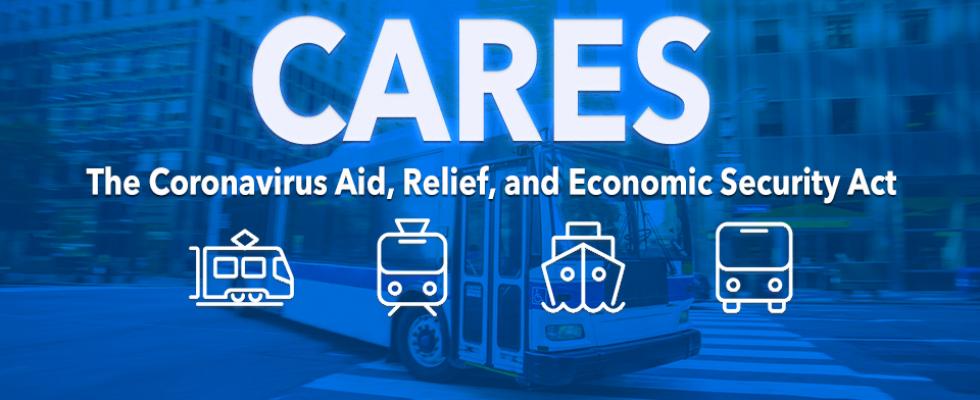 Funds will help offset lost revenue due to COVID-19 pandemic
MEMPHIS, Tenn. (April 16, 2020) – Memphis International Airport (MEM) will receive more than $24.68 million in relief funds from the Federal Aviation Administration (FAA) as part of the Coronavirus Aid, Relief, and Economic Security (CARES) Act Airport Grant Program (CARES) Act airport grants that were announced Tuesday by U.S. Transportation Secretary Elaine L. Chao.
The CARES Act funding, which totals $24,687,552, will help offset lost revenue due to the dramatic decrease in passenger traffic due to COVID-19. Passenger numbers have dropped by as much as 95% at MEM, which is consistent with the nationwide average decline in air travel.
Memphis-Shelby County Airport Authority (MSCAA), which operates MEM, receives no local tax revenue and has no taxing authority. MSCAA's revenue comes primarily through rates and charges such as leased space for tenants, landed weight (passenger and cargo airlines), and non-aeronautical revenue such as a parking, rental cars, terminal concessions, and other fees. The airport has experienced a dramatic drop in revenues due to the passenger decrease. The relief funds will help to offset the loss of revenue and allow essential services to continue to be provided.
The Memphis-Shelby County Airport Authority's two general aviation airports, General DeWitt Spain and Charles W. Baker, will each receive $69,000 in funding from the FAA.
"This relief funding will provide short-term relief for MEM's finances, which have been significantly impacted by the pandemic," said Scott Brockman, MSCAA President and CEO. "While we expect a gradual recovery of the airline industry, the timing is uncertain at this point, and moving forward, MEM is significantly reducing expenditures and non-essential capital projects in order to address the new budget reality. However, our city, our nation, the aviation industry, and our airport have overcome tremendous adversity before, and we will again."
---
MEM COVID-19 Update
Passengers can visit www.flymemphis.com/covid-19 to get the latest pandemic-related airport updates for MEM.
Air service
Despite the passenger downturn, MEM remains open and operational for cargo and essential passenger travel. While cargo operations are continuing, passenger airlines have significantly reduced schedules in response to the drop in demand, with many routes and frequencies suspended. Airline schedules are very fluid and passengers should contact airlines directly for additional information.. Airline contact information can be found at https://flymemphis.com/airlines-at-mem. Check flight status at https://bit.ly/MEMflights. 
C checkpoint temporarily closed
All checkpoint operations are currently taking place through the B checkpoint, which has the largest capacity and the most lanes. TSA has indicated that this is best allocation of their resources and most efficient way of managing checkpoint operations. The C checkpoint is available for reactivation if necessary.
Retail/restaurant/rental car update
Due to the significant decrease in passenger traffic, many of the businesses at MEM have made operational adjustments. Some locations have temporarily closed, and others have changed their hours of operation. Passengers can find the latest information at www.flymemphis.com/covid-19.
MEM maintaining increased cleaning and sanitation efforts
MEM continues to clean and sanitize high contact areas, including the gate areas and the security checkpoint, and the airport's other tenants have also taken additional cleaning and sanitation steps.
Construction projects continue on schedule
Most of the airport's current, ongoing construction projects, including the B Concourse modernization, have not been adversely affected by COVID-19 at this point, and are continuing on schedule.
CDC travel information
Passengers can get more information about  prevention at https://www.cdc.gov/coronavirus/2019-ncov/about/prevention-treatment.html. The CDC also has additional information for travelers at https://wwwnc.cdc.gov.travel. The Health Department has also launched a hotline number: 901-692-7523, for specific questions, requests for technical assistance, and requests for speakers at community meetings and events.
###