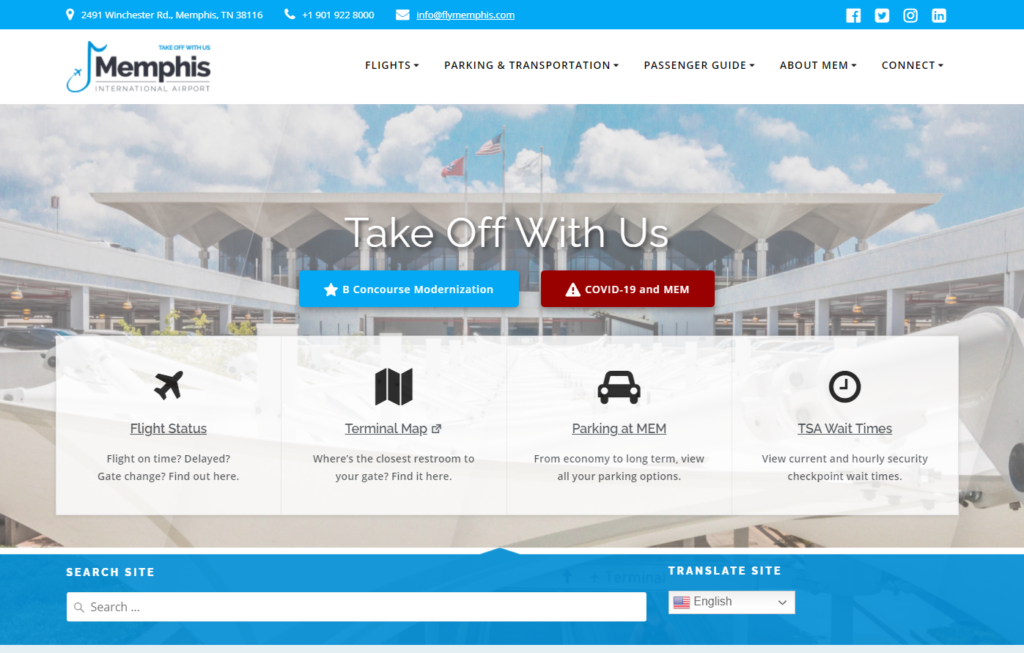 Mobile-friendly site includes new mapping feature
MEMPHIS, Tenn. (March 22, 2021) – Memphis International Airport has launched a redesigned website, www.flymemphis.com. The site, which will be managed in-house, includes a number of improvements and added features, including:
New 3-D terminal map through LocusLabs that includes enhanced wayfinding and a search function. The new map is integrated throughout the site. Points of interest are highlighted within the site text and linked to their location on the interactive map, allowing for easy access to step-by-step directions for passengers 
Enhanced mobile friendliness, ensuring ease of use on mobile devices like smartphones and tablets. Approximately 60% of the flymemphis.com site traffic comes from mobile devices
Approximately 260 pages rebuilt from the previous site and optimized for user friendliness. 
"We are excited to launch a new and improved flymemphis.com," said MSCAA President and CEO Scott Brockman. "This will provide passengers with quick access to what they need most, such as flight information and wayfinding using our new 3-D map. The Authority team continually searches for ways to deliver on our goal of providing a 'Positively MEMorable Experience.'"