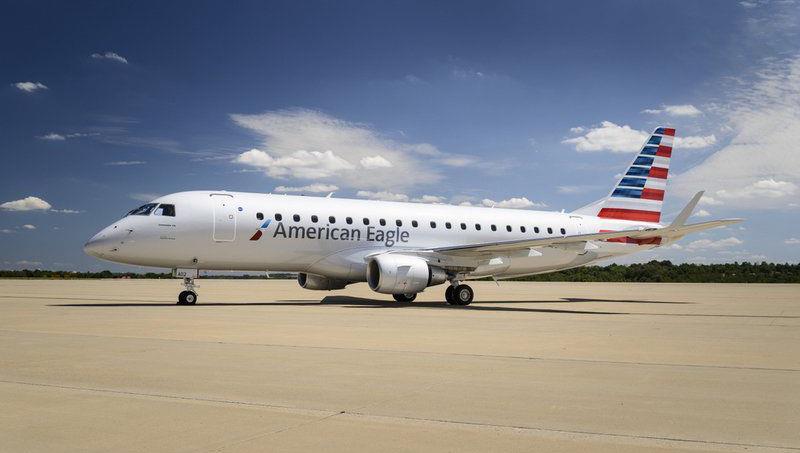 MEMPHIS, TENN. (October 18, 2018) – American Airlines has added a second frequency between Memphis and Miami for passengers at Memphis-International Airport (MEM). The second route began on October 4. Tickets are on sale at www.aa.com. The second frequency will run five days a week: Monday-Wednesday and Saturday-Sunday. 
For Memphis passengers, the additional flight will also open 25 new one-stop connections through Miami to the Caribbean, Central America and South America. The airline will use 50-seat Embraer RJ-145 and 76-seat Embraer RJ-175 aircraft for the route.
American Airlines offers nonstop flights between MEM and eight destinations, including Charlotte, Chicago, Dallas, Miami, New York, Philadelphia, Phoenix, and Washington, D.C.
"A second frequency to Miami is welcome news for MEM and our passengers," said Pace Cooper, Chairman of the Memphis-Shelby County Airport Authority Board of Commissioners. "The combination of additional connectivity to South Florida and new one-stop connections to many other international destinations is a big win for MEM!" 
Updated schedule: 
Memphis-Miami

Miami–Memphis

Departs: 6:24 am (CST)
Arrives: 9:45 am (EST)

Departs: 9:50 am (EST)
Arrives: 11:15 am (CST)

Departs: 11:59 am (CST)
Arrives: 3:20 pm (EST)

Departs: 9:55 p.m. (EST)
Arrives: 11:25 p.m. (CST)
For more information about these and other flights, visit https://flymemphis.com/flights
###