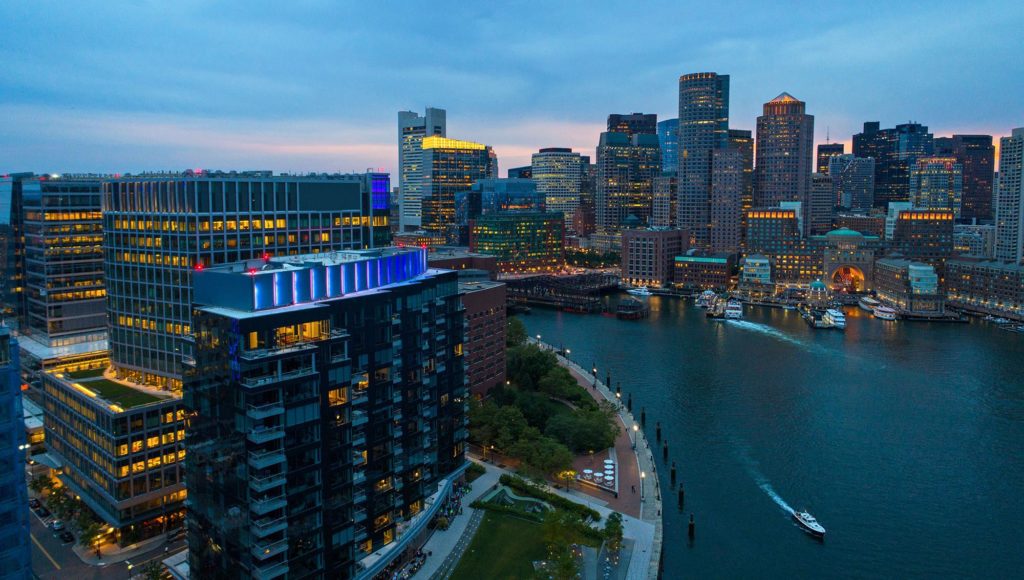 NOTE: Read January 2022 updated news on Delta's nonstop MEM-BOS route here: https://flymemphis.com/2022/01/14/delta-air-lines-to-launch-nonstop-memphis-boston-service-in-september/
MEMPHIS, TENN. (March 6, 2020) – Delta Air Lines has announced that it will launch daily nonstop service between Memphis International Airport (MEM) and Boston Logan International Airport (BOS) starting October 4, 2020.  
Boston was previously MEM's top unserved destination, with an average of 85 passengers traveling each way daily between the two cities. Delta will utilize a 76-seat Embraer 175 aircraft for the route, which will operate daily. Tickets will go on sale Saturday, March 7, at www.delta.com.
Delta previously operated the MEM-BOS service when MEM operated as a hub for the airline, and the route was discontinued in January 2014. This announcement marks Delta's second added destination since hub operations ceased in 2013. The airline will also add Memphis-Salt Lake City service in July. The Boston flight brings Delta's number of destinations at MEM to eight, joining Atlanta, Detroit, Los Angeles, Minneapolis, New York, Orlando, and Salt Lake City.
"We're committed to serving our customers with exceptional service to the destinations they want to go," said Charlie Schewe, Delta's Director — New England Sales. "Not only does this new route easily connect the Memphis community to a top leisure and business market, but it seamlessly connects our customers around the world with Boston serving as a major coastal gateway."
"This will be one of MEM's most well-received flight additions of the past few years," said Pace Cooper, Chairman of the Board of Commissioners for the Memphis-Shelby County Airport Authority. "We're very excited that Delta is once again growing in Memphis to serve the needs of our community. I have no doubt that Memphians will warmly embrace this flight." 
Schedule
Memphis to Boston (starts October 5)
Departs: 7 a.m. (CST)
 
Arrives: 11 a.m. (EST)
Boston to Memphis (starts October 4)
Departs: 6:30 p.m. (EST)
 
Arrives: 9:05 p.m. (CST)
###