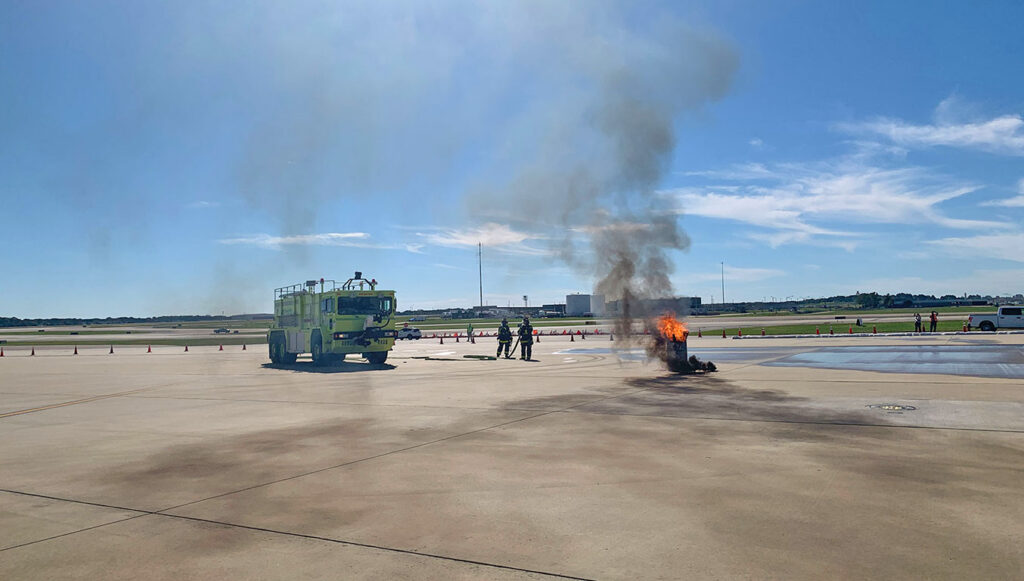 On Monday, October 18, 2021, Memphis International Airport held its 2021 Full-Scale Emergency Response Exercise. This exercise allows airport departments to practice and evaluate the airports' ability to effectively manage a mass casualty incident should such an incident occur.
The Federal Aviation Administration (FAA) mandates that Memphis International Airport (MEM) must have and maintain an Airport Emergency Plan (AEP) designed to minimize the possibility and extent of personal injury and property damage on the airport in an emergency. Included in the AEP are procedures for prompt response to airport emergencies including aircraft incidents and accidents. The FAA requires that MEM test the AEP through a full-scale exercise at least once every three years. The 2021 Full-Scale Exercise is designed to meet this requirement.
The exercise features collaboration between many different first responder organizations, as well as numerous entities at the airport.
This year's exercise simulated an accident involving an aircraft and a vehicle. Airport personnel, law enforcement and local first responders were dispatched to the scene, while other airport entities also worked on various aspects of the response.
Below are photos and video of this year's full-scale exercise. Due to COVID safety restrictions, specialized inflatable mannequins were used in place of human actors to represent injured passengers.