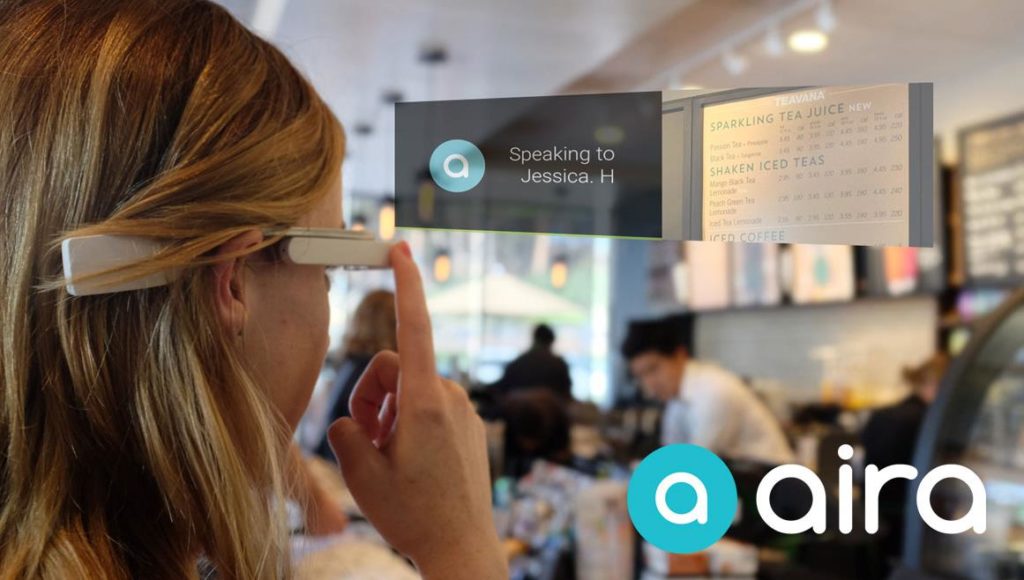 Partnership is first of its kind in airport industry
MEMPHIS, TENN. (October 19, 2017) – Memphis International Airport (MEM) has announced a partnership with technology company Aira that will provide expanded services for blind or low-vision passengers. The new partnership was announced this morning at the monthly Board of Commissioners meeting of the Memphis-Shelby County Airport Authority (MSCAA).
Through the new program, passengers at MEM access the Aira Airport network powered by its Site Access technology and connect with professional agents who act as visual interpreters. Wearable Aira smart glasses or the traveler's phone camera work with the Aira app to enable the passengers to share views of their surroundings and interact with the agent. With a live view of surroundings, crowd flow, signage or other objects from the traveler's perspective, Aira agents deliver a real-time narrative to the traveler using an augmented reality dashboard. The service enables navigation through the airport and provides assistance with other tasks such as flight information, locating and identifying baggage and arranging transportation.
Aira provides subscription-based services to its customers, who purchase minutes similar to that of a cell phone plan. However, MEM's partnership with Aira means the airport will offer free usage of the Aira service while travelers are at the airport.
"We are extremely excited about this program and the additional accessibility it provides to blind and low vision passengers," said Scott Brockman, President and Chief Executive Officer of MSCAA. 
"We're proud to announce this partnership with an innovator like Memphis-Shelby County Airport Authority," said Kevin Phelan, Vice President of Aira. "As today's fastest growing assistive community for the blind or low vision population, we focus on delivering immediate, accurate information anytime and anywhere. With the dynamic nature of traveler information, needs to quickly adjust to schedule or gate changes and challenges of moving through a crowded terminal, this is a perfect fit for what we do."
"I travel independently through airports multiple times a month," said Mark Riccobono, President of National Federation of the Blind. "Utilizing the Aira technology, I can get instant access to the information I need–information usually posted on print signs–to allow me to travel with dignity and efficiency and avoid the frustrating interactions I used to experience."
For a full FAQ on Aira at MEM, click here.
For more information about this service, visit www.aira.io or call 858-876-2472. A video featuring an airport demo of the service can be found at https://goo.gl/X96vWn.