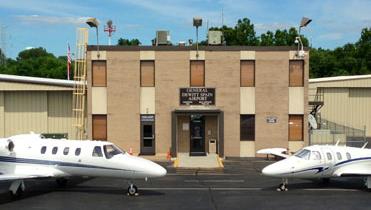 MEMPHIS, TENN. (March 9, 2018) – The City of Memphis advised Airport Authority late Thursday, March 8, of a significant electrical failure affecting their ability to pump wastewater through MC Stiles Wastewater Treatment Plant. The result is a reverse flow of river water into the peninsula impacting General DeWitt Spain Airport. Residential areas are not affected. 


The Authority and City, assisted by US Corp of Engineers, are deploying resources in an effort to protect Airport property. As a precaution, the Airport Authority has been coordinating with tenants and aircraft owners to relocate aircraft elsewhere as quickly as possible in case water should overflow the runway, which would necessitate the closure of the airport. Currently, the airport remains operational, but incoming aircraft are being asked to divert to other airports. 


The terminal building and common hangars are not expected to be affected by the flooding. 

Airfield crews are being dispatched to Spain to help move aircraft and property out of the low areas to high ground. Sand bags will be placed around the GA fuel system to prevent the tank from floating as well. 

Regulatory agencies have been notified, and we remain in contact with the city's operations and communications staff and will keep you updated. The City of Memphis plans to hold a press conference at 1230 pm today.