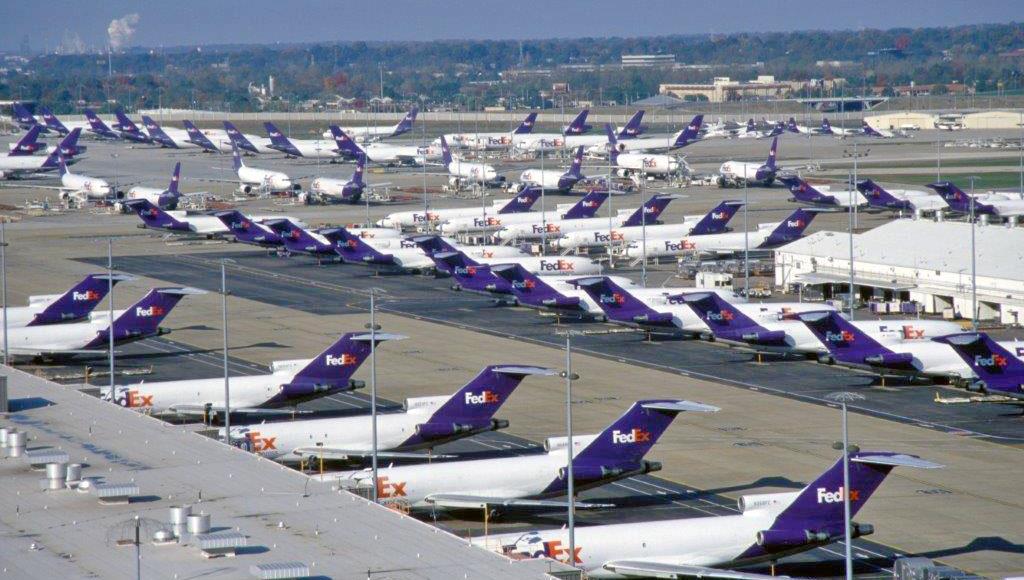 MEMPHIS, TENN. (April 19, 2018) – Memphis International Airport (MEM) has maintained its ranking as the world's 2nd busiest cargo airport and the busiest cargo airport in North America, according to preliminary 2017 world airport traffic rankings released by Airports Council International.
In 2017, more than 4.33 million metric tonnes of cargo were handled at MEM, an increase of 0.3% compared to 2016. The majority of MEM's cargo traffic is due to FedEx Express World Hub operations, which feature more than 450 combined arrivals and departures per day. FedEx is responsible for about 99% of the overall cargo handled at MEM and has approximately 40.9 million square feet of space under lease on airport property.
The ACI preliminary airport traffic results for can be found here. ACI's news release about the preliminary rankings can be found here. 
"MEM continues to be an industry leader as the world's second busiest cargo airport," said Pace Cooper, Chairman of the Memphis-Shelby County Airport Authority Board of Commissioners. "In addition, the huge volume of landed weight from cargo helps keep MEM's landing fees very low, which is beneficial for cargo and passenger airlines alike because it reduces their operating costs."
###