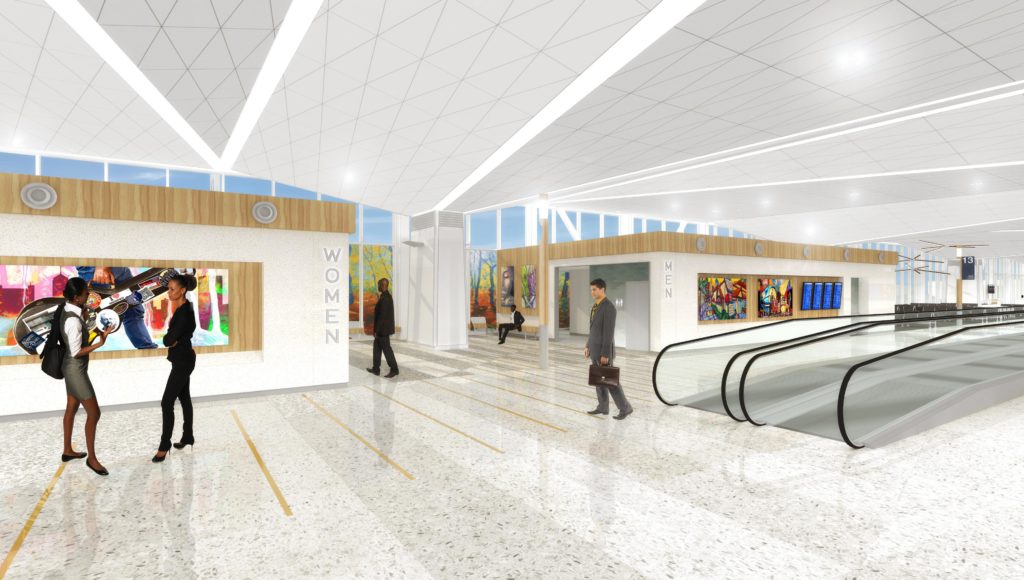 MEMPHIS, Tenn. (April 25, 2018) – Memphis-Shelby County Airport Authority (MSCAA) has extended the deadline for its B Concourse construction bidding from May 15 to June 15. The change will allow the pre-qualified prime contractors additional time to prepare pricing and form their construction teams.
With the extension, the selection of the project's contractor is expected to be submitted to the Memphis-Shelby County Airport Authority Board of Commissioners in August, with actual construction to begin in early September. The project is still expected to be completed in 2021. The new timeline also more closely aligns with the availability of funding in the form of Passenger Facility Charges (PFCs), which are in the process of Federal Aviation Administration (FAA) approval.
The B Concourse closed earlier in April, and all airlines, restaurants, and retail businesses will operate out of the A and C Concourses until the project's expected completion in 2021.
The multi-year, multi-phase modernization plan will include the addition of wider corridors, moving walkways, larger boarding areas, higher ceilings and increased natural lighting. Additional amenities and concessions options will also be added. The modernization project will allow MEM to perform much needed seismic upgrades to the B Concourse.
Passengers can learn more about the modernization project at www.flymemphis.com/modernization or take a virtual tour at https://goo.gl/mFdLLk.
###