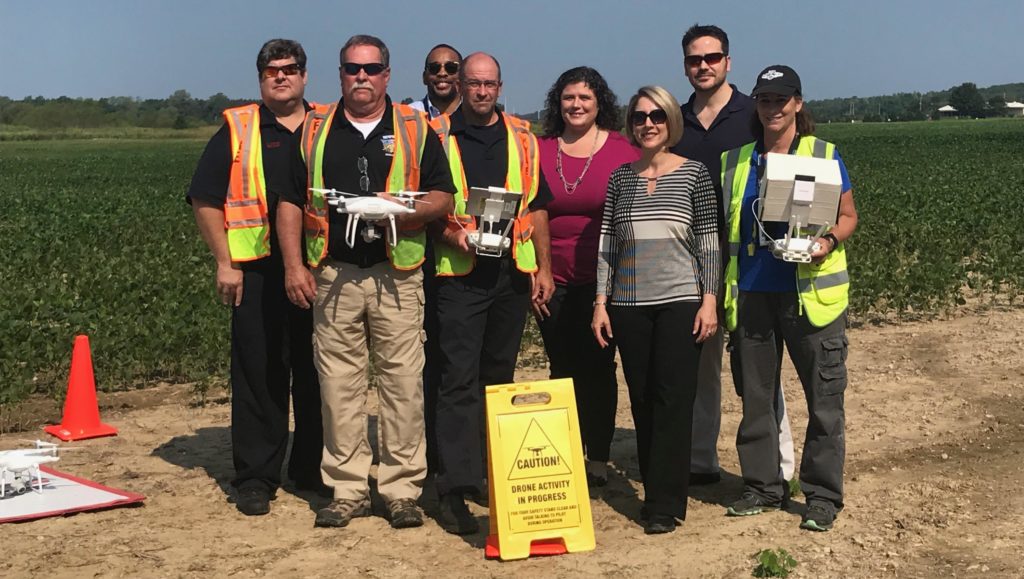 MEMPHIS, Tenn. (September 4, 2018) – Successful drone demonstrations were recently conducted by Memphis International Airport partners participating in a new U.S. Department of Transportation drone program. The operations were conducted at Agricenter International and included simulated runway and perimeter security inspections, as well as safety and backup procedures for drone operations.
» View video from the operation here
In May, Memphis-Shelby County Airport Authority (MSCAA) was selected as one of ten Lead Applicants by the U.S. Department of Transportation to participate in the Unmanned Aerial Systems Integration Pilot Program (UAS IPP). The goal of the UAS IPP is to conduct advanced drone operations in selected airspaces to generate data and knowledge for future UAS policymaking. The UAS IPP will be conducted over the next two to three years. MSCAA's partners include the City of Memphis, Memphis Fire Department, Memphis Police Department, Agricenter International, the University of Memphis, the Tennessee Department of Transportation Division of Aeronautics, GE subsidiaries AirXOS and Avitas, Intel, Flirtey, 901Drones, and ForeverReady Productions.
Thursday's operations were coordinated by 901Drones and the Memphis Fire Department, and representatives from other partner organizations attended the demonstration. 
The focus of the Memphis IPP program will be on aircraft inspections, security monitoring of the ramp, and security/perimeter fence surveillance at Memphis International Airport.
More information about this program is available at www.flymemphis.com/drones or by emailing MEMUAS@flymemphis.com.
###