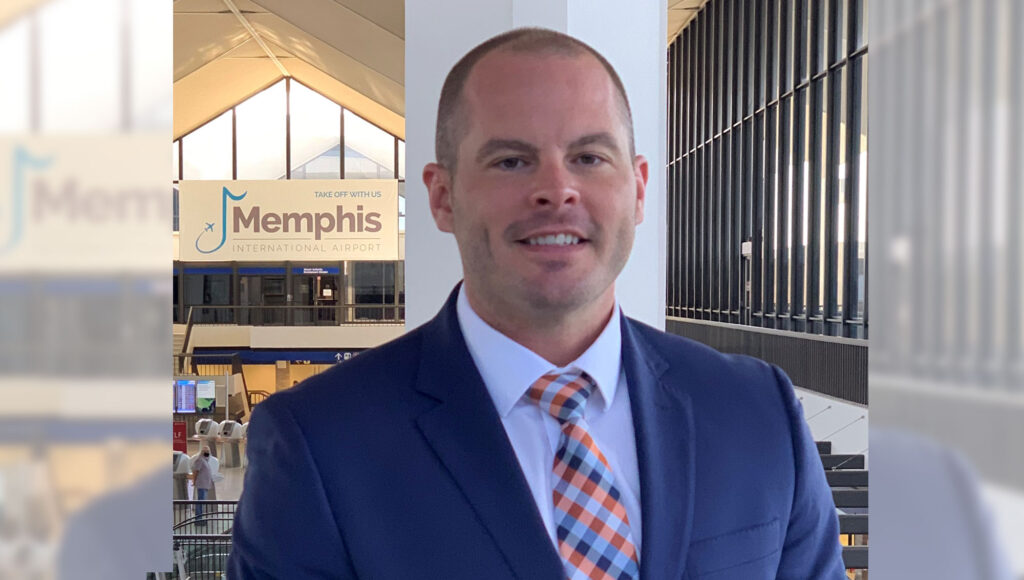 MEMPHIS, Tenn. (August 20, 2020) – Memphis-Shelby County Airport Authority (MSCAA) has announced the promotion of Jason McBride to Director of Properties.
McBride is responsible for overseeing the day-to-day operations of the organization's Properties department, which manages areas such as concessions, ground transportation, public and employee parking, telephone systems and general aviation airports. His duties also include negotiation and preparation of all tenant leases and the collection of rental fees.
His promotion became effective August 1 and he will report to Forrest Artz, Vice President of Finance & Administration/CFO. McBride succeeds Angela Washington, who retired on July 30 after 32 years with MSCAA.
A 12-year employee of MSCAA, McBride most recently served as the Manager of General Aviation Airports, a position he held since 2018. He received a bachelor's degree in finance and real estate from the University of Memphis. He is an Accredited Commercial Property Manager, Facility Management Professional, and a Certified Member of the American Association of Airport Executives (AAAE).
"Jason brings a great deal of operational and business knowledge to the MSCAA team," said Scott Brockman, MSCAA President and CEO. "His background and experience make him an ideal candidate to lead the Properties area and be an essential part of the executive staff."
###