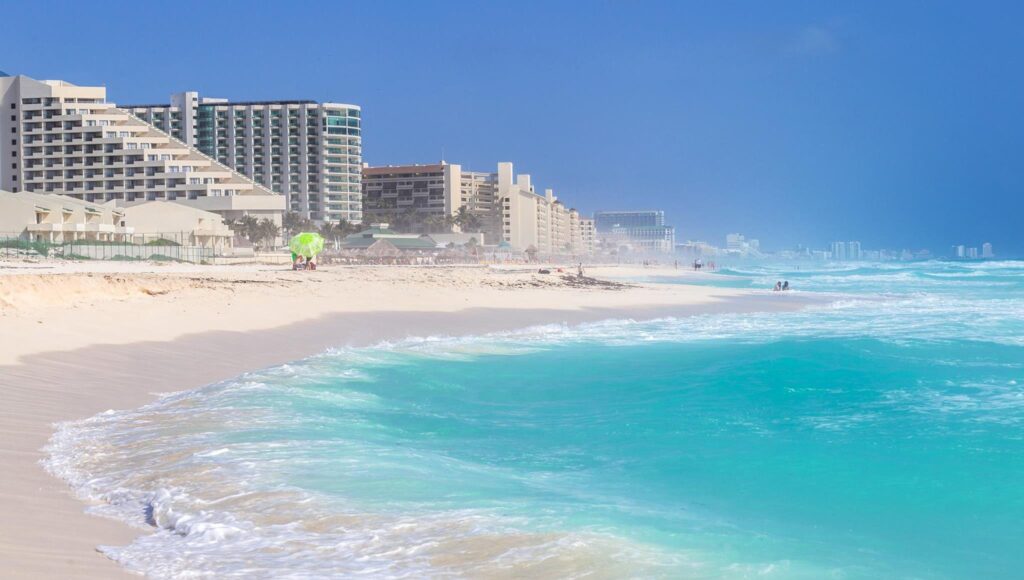 MEMPHIS, TN (May 6, 2021) — Vacation Express will resume its summer nonstop weekly service between Memphis International Airport (MEM) and Cancun International Airport (CUN) departing every Sunday starting May 23, 2021 for six-night rotations.
The flights will allow passengers to enjoy six-night vacation packages at a variety of all-inclusive and boutique resorts in Cancun, Riviera Maya and the Costa Mujeres area. The weekly flight to Cancun will be operated by Volaris and will feature 180-seat Airbus 319/320 aircraft. 

"The pandemic has greatly impacted the aviation industry, especially as it relates to international air service," said Pace Cooper, Chairman of the Board of Commissioners for the Memphis-Shelby County Airport Authority. "The return of Vacation Express is a huge step forward in our ongoing efforts to restore popular options for our passengers." 
"There has never been a better time to plan for summer travel to Cancun than now. Resorts are eager for the return of travelers and offering enticing deals such as prices as low as $1699 for a family of four. That price includes round-trip, non-stop airfare on Vacation Express exclusive, non-stop flights and a stay at an all-inclusive resort for two adults and two children. With peak travel dates still available and demand for travel increasing every day, it's important for travelers to take advantage of this market!" said Michele Olson, Director of Marketing for Vacation Express.
The schedule, featuring early-morning departures and late-afternoon returns for maximized beach time, is as follows:
Memphis to Cancun (Sunday)
Departs:     8:00 am
Arrives:       10:55 am
Cancun to Memphis (Saturday)
Departs:      6:00 pm
Arrives:       8:55 pm
Flights and vacation packages are offered through vacationexpress.com or by calling 800.309.4717.