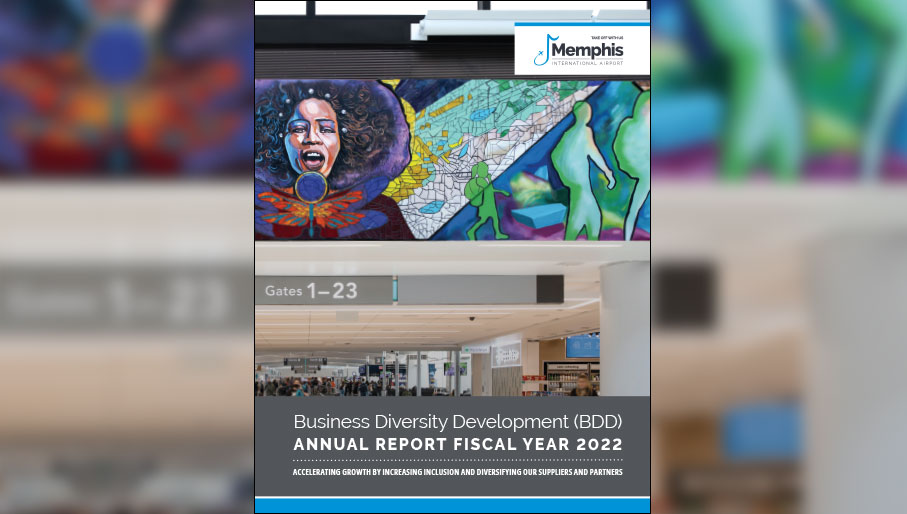 Disadvantaged, minority, women-owned businesses comprise 21% of spending
MEMPHIS, TENN. (January 5, 2023) –Memphis-Shelby County Airport Authority (MSCAA) has released its Business Diversity Development (BDD) report for the Fiscal Year 2022 (July 1, 2021-June 30, 2022). According to the report, Disadvantaged, Minority and Women-Owned Business Enterprises (D/M/WBEs) were awarded 21% of the $152.9 million total spent in the areas of construction, professional services, and goods & services contracts.
The report also lists areas identified for potential growth for D/M/WBEs, including pavement joint resealing, fuel management, professional services (financial and legal services), minority-owned banks and car dealerships, and additional mentoring/protégé opportunities.
Other statistics detailed in the report:
During FY 2022, 16 certified DBE companies received payments or were awarded contracts for work on MSCAA projects in total of $8 million.
154 annual/reciprocal/interstate applications were received.
13 new DBE certifications
Between FY 2020-2022, MSCAA expects approximately $174.7 million in federally funded contracts, which should result in more than $45.79 million spent with D/M/WBEs during that time period.
"At MSCAA, we understand the crucial role that we play in the growth of the local economy," said Scott Brockman, President and Chief Executive Officer of MSCAA. "Our BDD team continues to work diligently to fuel the success of disadvantaged, minority-owned and women-owned local businesses."
The report can be downloaded at https://bit.ly/mscaabddreport22.