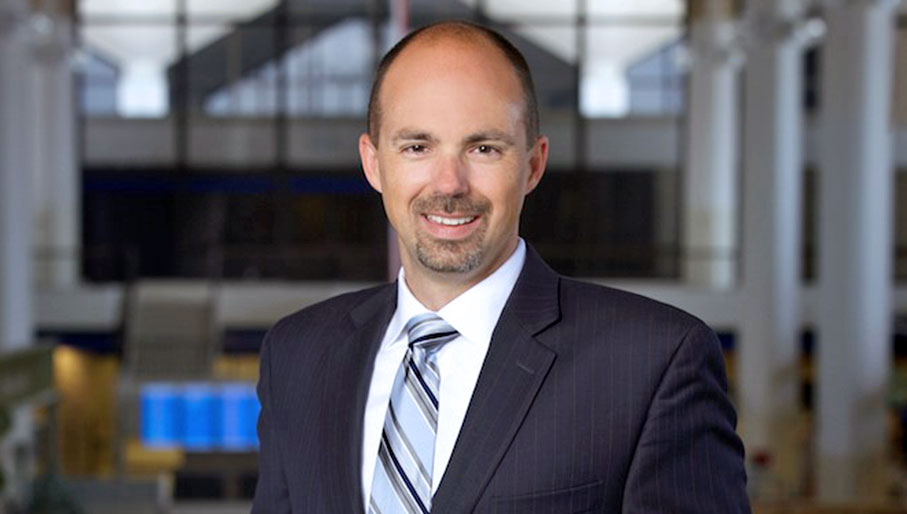 MEMPHIS, TENN. (April 27, 2023) – The Memphis-Shelby County Airport Authority (MSCAA) Board of Commissioners has selected Terry Blue as its next President and CEO. Blue, who currently serves as Executive Vice President of Operations and Chief Operating Officer, will succeed Scott Brockman, whose retirement will be effective on December 31, 2023.
Blue joined MSCAA in 2015 and has more than 25 years of aviation experience. He came to Memphis from Milwaukee Mitchell International Airport (MKE) where he worked for seven years as Deputy Airport Director and later Interim Airport Director. He also worked for 10 years at Denver International Airport in a number of roles, including Aviation Operations Manager.
He is an Accredited Airport Executive (A.A.E.) by the American Association of Airport Executives (AAAE) and is also an AAAE Airport Certified Employee (A.C.E.) in both Operations and Security. Blue is a member of the AAAE Board of Directors and is a Past President of both the Southeast Chapter of AAAE and of the Wisconsin Airport Management Association. He currently serves on the Board of Directors of Memphis Tourism and is a 2019 graduate of Leadership Memphis.

Blue received a Master of Public Administration Degree from the University of Illinois Springfield and received a Bachelor's Degree in Aviation Management from Southern Illinois University. He is a licensed private pilot.
During his tenure at MSCAA, Blue has overseen a number of significant projects for Memphis International Airport, including the modernization of the B concourse, construction of MEM's new Mission Support Center and the new Centralized Deicing Facility (CDF).

"The MSCAA board understands the importance of the role the Airport Authority CEO plays in the Memphis community," said Michael Keeney, Chairman of the MSCAA Board of Commissioners. "We engaged in extensive discussion and utilized a third-party firm to evaluate potential candidates, and Terry Blue clearly emerged as the ideal person to lead the Airport Authority. The board and our recruiting firm felt that he was the optimal candidate based on his combination of overall aviation and airport management experience, industry leadership, and his extensive familiarity with our airport's operations."
"On behalf of the MSCAA Board, I also want to extend our sincere appreciation to Scott Brockman for his extraordinary leadership during his tenure as President and CEO. Scott leaves big shoes to fill but has provided a sound blueprint for success for Terry and the MSCAA team."