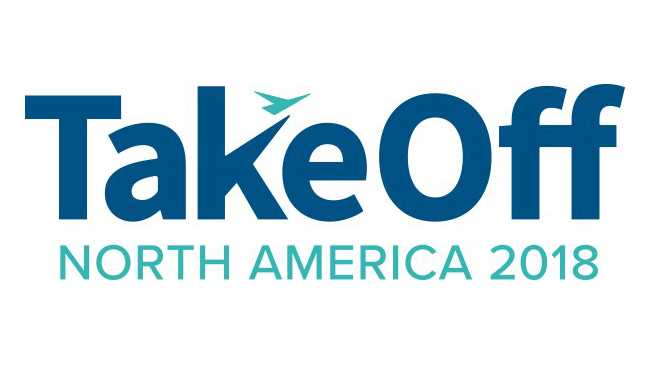 MEMPHIS, Tenn. (June 28, 2018) – Memphis has been selected as the host city for TakeOff 2018, a new air service networking conference that is focused on connecting airlines with smaller and non-hub airports.
The inaugural TakeOff event will take place October 29 and 30 at The Peabody Memphis Hotel and is expected to draw more than 200 professionals from airports, airlines, and other travel and aviation organizations.
The conference will bring airports together with the domestic planning teams of U.S. and Canadian carriers for one-on-one meetings about new and expanded air service. The event is tailored to smaller and non-hub airports, and this type of "speed-dating" between airports and airlines can often lead to more extensive discussions and meetings about increasing air service.
TakeOff will also include a program of speakers covering contemporary industry issues and educational content to assist airports with their air service development activity.
"We are thrilled to serve as the host airport for TakeOff 2018 and to introduce Memphis and the Mid-South to our visitors," said Scott Brockman, President and CEO of the Memphis-Shelby County Airport Authority (MSCAA). "MEM is looking forward to connecting with both airlines and our airport counterparts as we continue to pursue additional options for our passengers. Our goal is to see how MEM fits into the short-, medium-, and long-term business plans of various airline companies."
TakeOff is being delivered by ASM North America, a new branch of air service consultant ASM (Airport Strategy & Marketing). ASM has assisted airports, airlines, tourism authorities and governments with air service development since 1993.
David Stroud, Managing Director of ASM, said "Memphis has an authenticity and warmth that creates a strong pull for leisure and business travelers alike. We are confident that the Peabody Hotel, alongside the city's wealth of attractions including Beale Street, Sun Studios and Graceland will make an incredible platform for the inaugural TakeOff event."
More information and registration information can be found at https://ubm.asm-global.com/takeoff/register-interest/.
###