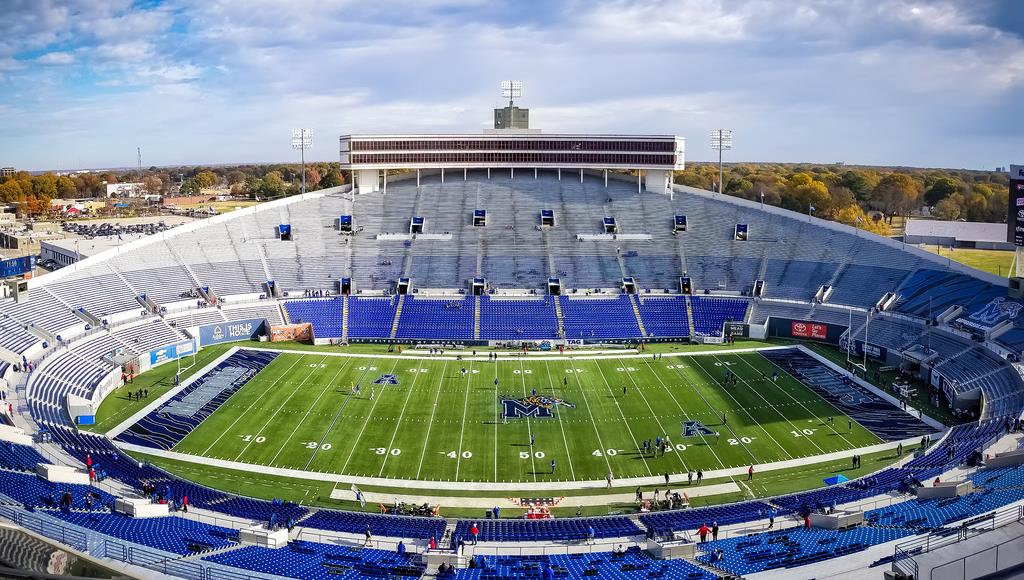 Operations Update 10-11-18:
UAS-IPP Program Participants to Conduct Drone Tests at Liberty Bowl Memorial Stadium
On Thursday, October 11, 2018, the Memphis Fire Department and Memphis Police Department will conduct drone flight tests at the Liberty Bowl Stadium in support of the Memphis-Shelby County Airport Authority's Unmanned Aircraft Systems Integration Pilot (UAS-IPP) Program. The operations will include programmed and manual flying of the fence perimeter to support security inspections. These flights will help inform the development of operational safety procedures for these types of missions. Access to the areas where the flight tests will be conducted will be restricted during testing.
In May, Memphis-Shelby County Airport Authority (MSCAA) was selected as one of ten Lead Applicants by the U.S. Department of Transportation to participate in the Unmanned Aerial Systems Integration Pilot Program (UAS IPP). The goal of the UAS IPP is to conduct advanced drone operations in selected airspaces to generate data and knowledge for future UAS policymaking. The UAS IPP will be conducted over the next two to three years. MSCAA's partners include the City of Memphis, Memphis Fire Department, Memphis Police Department, Agricenter International, FedEx, the University of Memphis, the Tennessee Department of Transportation Division of Aeronautics, GE subsidiaries AirXOS and Avitas, Intel, Flirtey, 901Drones, and ForeverReady Productions.