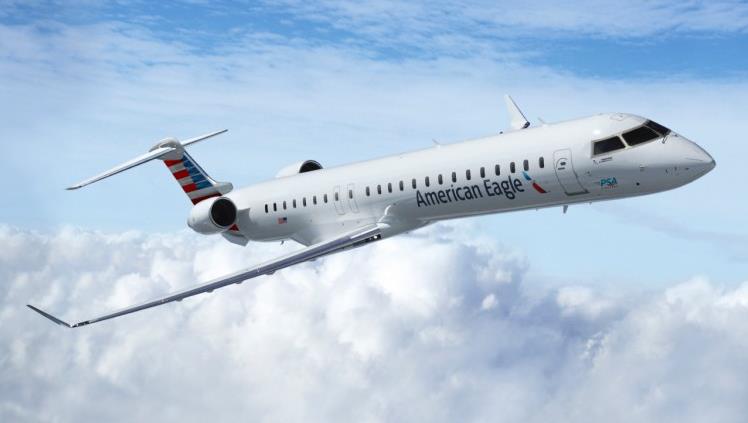 MEMPHIS, TENN. (October 22, 2018) – American Airlines will add an additional frequency between Memphis International Airport (MEM) and Ronald Reagan Washington International Airport (DCA) on January 7, 2019. The airline will run four nonstop flights between MEM and DCA on weekdays, with one flight on Saturday and two on Sunday.
The airline will use 76-seat Embraer RJ-175 and 76-seat Bombardier CRJ 900 aircraft for the route. Tickets are on sale at www.aa.com.
American Airlines offers nonstop flights between MEM and eight destinations: Charlotte, Chicago, Dallas, Miami, New York, Philadelphia, Phoenix, and Washington, D.C. Earlier this month, the airline added a second frequency between Memphis and Miami.
The additional frequency adds to continued growth for MEM, which has experienced a 5.1% increase in enplanements in the first quarter of its fiscal year 2018-2019, compared to the previous fiscal year. The increase represented more than 27,000 additional enplanements.
"American Airlines' continued growth at MEM is an exciting development for Memphis travelers," said Pace Cooper, Chairman of the Memphis-Shelby County Airport Authority Board of Commissioners. "Air travel to and from Memphis is steadily increasing, and airlines are stepping up to meet that demand."  


Weekday Schedule
Memphis-Washington D.C.

Washington D.C.–Memphis

Departs: 6:05 am (CST)
Arrives: 9:14 am (EST)

Departs: 8:55 am (EST)
Arrives: 10:32 am (CST)

Departs: 11:12 am (CST)
Arrives: 2:18 pm (EST)

Departs: 10:30 am (EST)
Arrives: 12:12 p.m. (CST)

Departs: 12:53 pm (CST)
Arrives: 3:59 pm (EST)

Departs: 3:42 pm (EST)
Arrives: 5:16 pm (CST)

Departs: 6:18 pm (CST)
Arrives: 9:20 pm (EST)

Departs: 8:10 pm (EST)
Arrives: 9:47 pm (CST)

Saturday
Memphis-Washington D.C.

Washington D.C.–Memphis

Departs: 9:56 am (CST)
Arrives: 1 pm (EST)

Departs: 2 pm (EST)
Arrives: 3:41 pm (CST)
Sunday
Memphis-Washington D.C.

Washington D.C.–Memphis

Departs: 6:05 am (CST)
Arrives: 9:14 am (EST)

Departs: 10:40 am (EST)
Arrives: 12:22 pm (CST)

Departs: 12:53 pm (CST)
Arrives: 3:59 pm (EST)

Departs: 3:42 pm (EST)
Arrives: 5:23 pm (CST)

Departs: 6:15 pm (CST)
Arrives: 9:20 pm (EST)

Departs: 8 pm (EST)
Arrives: 9:42 pm (CST)

For more information about these and other flights, visit https://flymemphis.com/flights