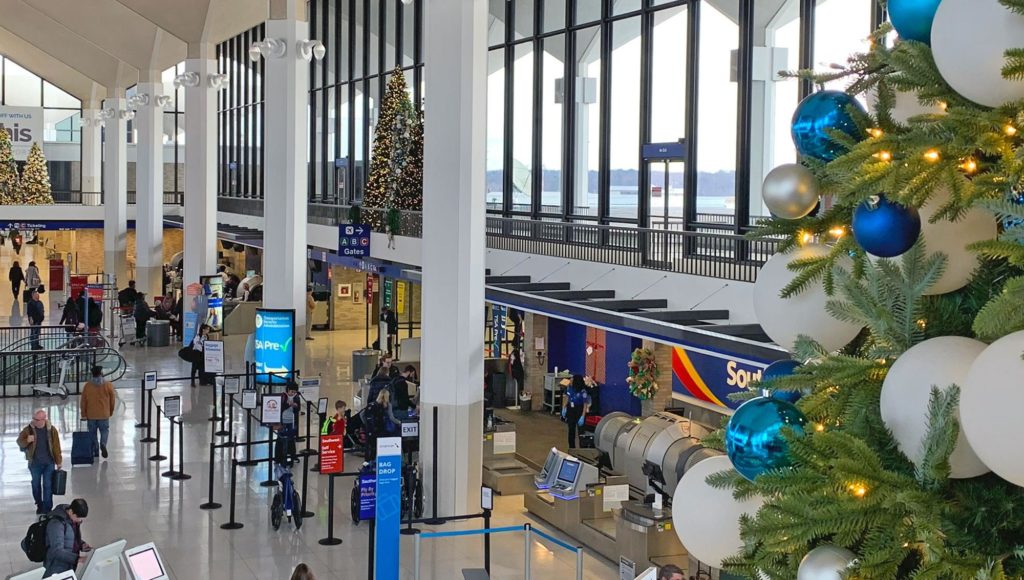 The Christmas season is a popular one for travel, with students getting a break from school until the New Year and adults taking advantage of vacation time. With passenger numbers continually increasing, Memphis International Airport is expecting a busy holiday season.
During the week of Thanksgiving, on Dec. 1, screened 10,744 passengers and employees, making it MEM's busiest single day since May 23, 2008. The Christmas/New Year's travel season (Dec. 20 – Jan. 6) is more spread out, so it's unlikely that we'll see the same time of single day numbers that we experienced on December 1.
However, here are a few things to keep in mind if you're traveling during that time:
Get to the airport at least two hours before your flight to give yourself plenty of time to park, get through security and walk to your gate.

 
Some of our parking lots tend to fill to capacity during peak travel days. When this occurs, MEM will open its overflow lots and extra staff will be on hand to direct travelers to open spots.
 
Check with your airline for scheduling updates before you leave for the airport. Airlines will have the most up-to-date information on anything affecting your flight.