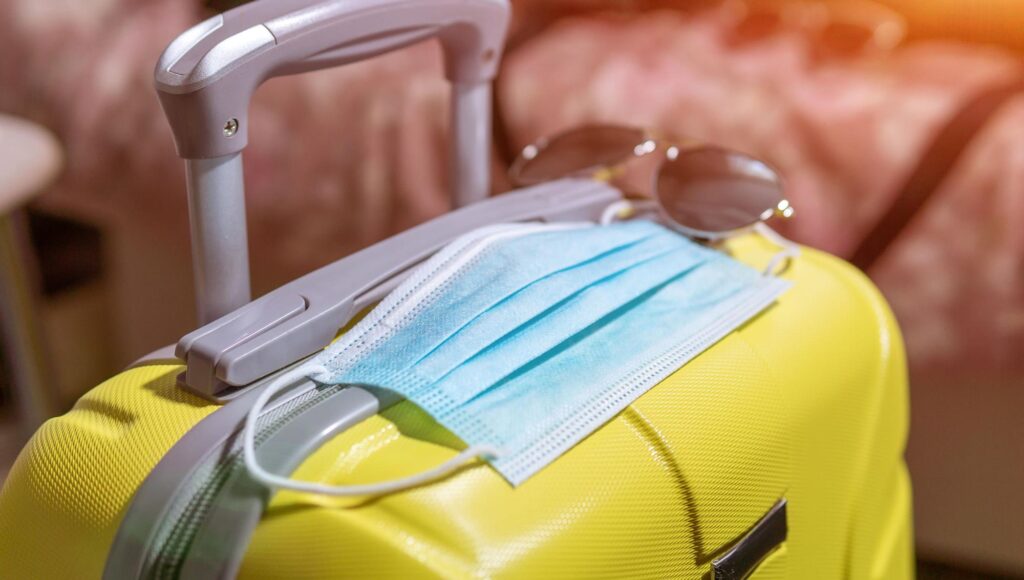 MEMPHIS, Tenn. (September 3, 2020) – The Labor Day holiday weekend is a popular one for travel, with students getting a break from school and adults taking advantage of vacation time. In light of COVID-19, MEM continues to prioritize cleanliness and safety for our passengers and wishes to make sure all travelers are aware of the latest safety protocols at the airport.
Masks and Facial Coverings
Masks are now required in public buildings per the City of Memphis Face Covering Ordinance 5751. 
 
Most airlines are requiring masks/facial coverings for all boarding passengers. 
 
Complimentary masks are available at the ticketing counters, and additional masks are available for sale at retail shops.
 
Ridesharing companies Uber and Lyft now require both drivers & passengers to wear face masks during trips.
Distancing
Floor markings are in place which illustrate the recommended 6′ distancing between passengers.
 
Airlines are determining their own policies for changes during flights.
 
Businesses and airlines are installing Plexiglas at counters as an extra measure of protection. 
Retail and Concessions
Due to the significant decrease in passenger traffic, our vendors have adjusted the hours of operation for all shops and concessions.
For a full list of open hours, please see our COVID-19 updates page here: https://flymemphis.com/covid-19
Moving Walkways
Due to implications of COVID, our maintenance vendor (Otis) for the moving walkways is struggling obtaining parts. Because to these challenges, you may experience moving walkways that are out of service. We apologize for the inconvenience. 
Arrive early & check with airlines prior to traveling
MEM is recommending that travelers arrive at the airport at least two hours before their departure time to ensure that they have plenty of time to check luggage and go through the security checkpoint. 
 
Passengers should check with their airlines to monitor schedules. 
 
Each airline has different polices and fees for baggage. Check your airline's website so that you're familiar with them. 
 
Airlines rather than the airport are responsible for all aspects of ticketing, scheduling, gate operations and baggage handling. Check with your airline if you have questions about any of these aspects of air travel.


Know what you can and can't bring through security
In order to expedite security screening time, passengers should review the Transportation Security Administration's (TSA's) list of prohibited items. Firearms in carry-on bags are prohibited by federal law. Check your bags before you arrive at the airport.
Parking and Pick Up/Drop off
The lower drive is designated for passenger pick up, and the upper drive is designated for passenger drop off. Please follow the signs as you approach the terminal.
 
Drivers who are waiting to pick up arriving passengers can save time by utilizing more than 200 spaces in the airport's cell phone lot, which is equipped with a flight information board and free Wi-Fi.


Links