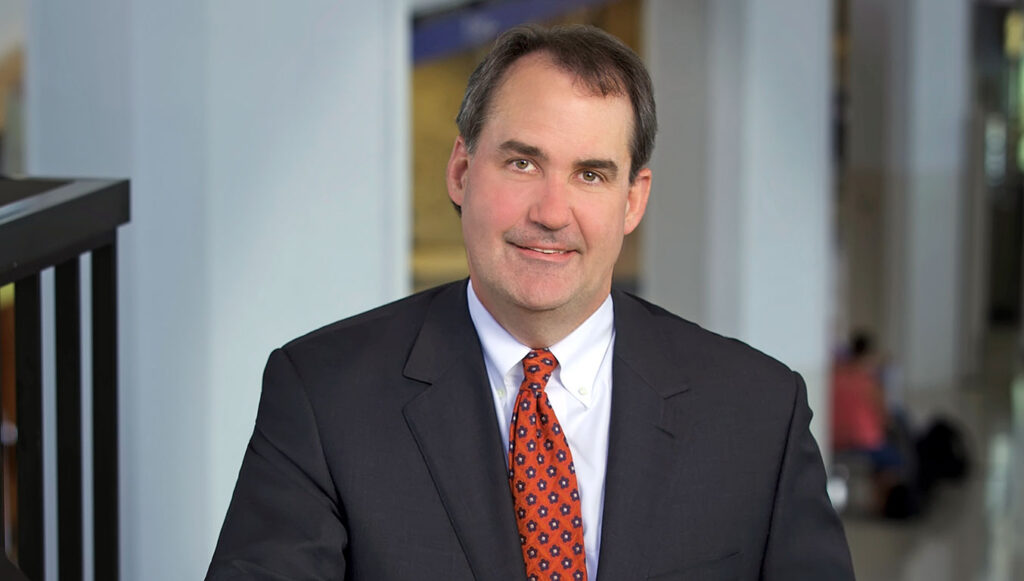 MEMPHIS, TENN. (December 16, 2021) – Michael Keeney has been selected as the Chairman of the Board of Commissioners for the Memphis-Shelby County Airport Authority (MSCAA). Keeney, the sixth executive to hold the chairman's title in the Airport Authority's history, was unanimously elected for a five-year term by board members at their December 16, 2021 meeting. He succeeds Pace Cooper, whose term as Chairman ends on December 31, 2021. Keeney's term begins January 1, 2022.
Commissioners also selected Pamela Z. Clary, executive vice president and partner for Community Capital LLC, as Vice Chairwoman, and Jim Keras, president of Jim Keras Automotive Group in Memphis, as Secretary.
Keeney joined the MSCAA board in 2015.
"I am honored to serve in this role and I am grateful to our outgoing chairman, Pace Cooper, and my fellow commissioners for their outstanding leadership," said Keeney. "I look forward to working with this talented MSCAA management team as we launch a new era for Memphis travelers."
He has practiced law since 1993 and formerly served as the managing shareholder of the Memphis office of Lewis Thomson law firm. Keeney is a 1992 graduate of the University of Tennessee College of Law in Knoxville, TN, and received a Bachelor of Arts degree in Philosophy from Lambuth College in Jackson, TN, in 1988.
Keeney currently serves on the board of directors for Orgill, Inc. and BankTennessee. An active community volunteer, Keeney serves on several nonprofit boards including the board of directors for the Boys and Girls Club of Greater Memphis, Christian Brothers University, West Clinic Foundation, Dixon Gallery and Gardens and is a member of the University of Memphis Board of Visitors. Keeney is a member of the Tennessee Sports Wagering Advisory Commission and serves as President of the University Neighborhoods Development Corporation.