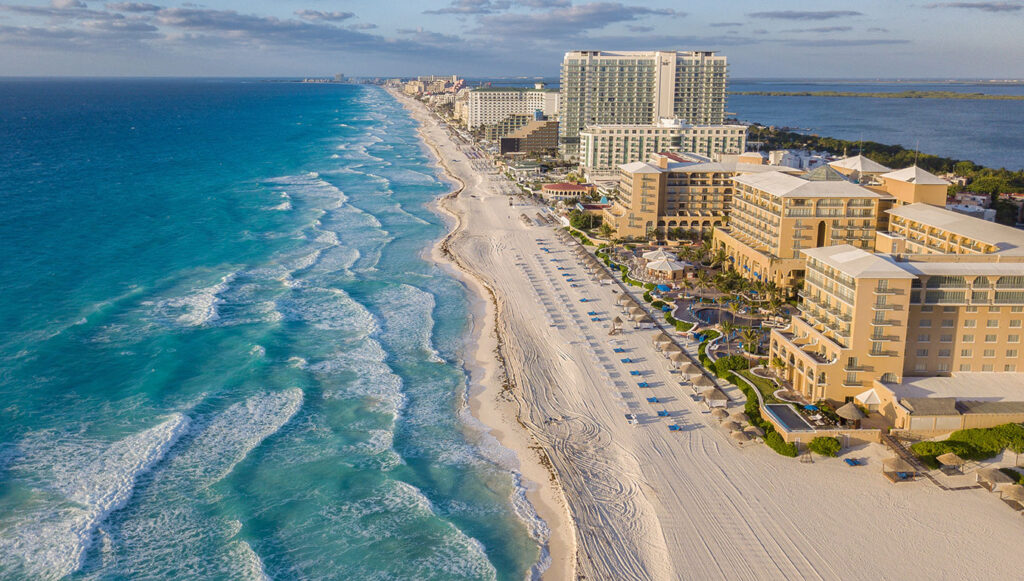 MEMPHIS, TN (June 6, 2023)

— Vacation Express has resumed its summer nonstop weekly service between Memphis International Airport (MEM) and Cancun International Airport (CUN).
The flights depart on Sundays through July 23, allowing passengers to enjoy six-night vacation packages at a variety of resorts in the Cancun, Riviera Maya and Costa Mujeres areas. The Memphis-Cancun service will be operated by VivaAerobus and will feature 180-seat Airbus 320 aircraft. 
"Cancun is one of my favorite places to visit. It's got great locales with many different vibes to choose from. Our all-inclusive vacation packages with exclusive, non-stop flights from Memphis to Cancun save you time and money" said Rene Jongmans, President of Vacation Express.

"Cancun is a very popular summer leisure destination for our passengers," said Michael Keeney, Chairman of the Board of Commissioners for the Memphis-Shelby County Airport Authority. "We appreciate the continued commitment that Vacation Express has shown to the Memphis market." 
The schedule is as follows:
Memphis to Cancun (Sunday)
Departs:               8:10 am
Arrives:                 10:55 am
Cancun to Memphis (Saturday)
Departs:               6:25 pm
Arrives:                8:55 pm
Flights and vacation packages are offered through vacationexpress.com or by calling 800.309.4717.