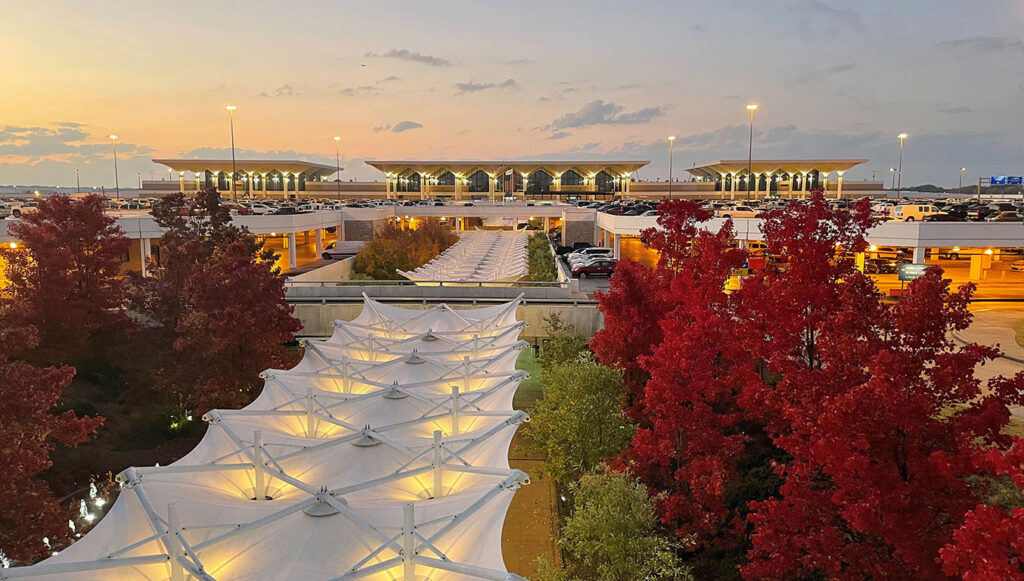 Passengers should arrive at airport a minimum of 2 hours before departure time
MEMPHIS, Tenn. (August 30, 2023) – Nearly 47,000 people are expected to pass through the TSA checkpoint at Memphis International Airport (MEM) during the Labor Day travel period, which will take place between August 31 and September 5. The peak day is expected to be Friday, when approximately 10,000 people are projected to pass through the checkpoint. The expected traffic continues strong growth trends at MEM in 2023 and reflects an increase compared to similar travel periods in 2022 (44,979) and 2019 (46,733).
MEM continues to strongly recommend that passengers arrive at the airport a minimum of two hours before their scheduled departure time. This is especially important for travelers with early morning flights between 4-7 a.m.
Passenger Travel Tips
MEM recommends that travelers arrive at the airport a minimum of TWO HOURS before their scheduled departure time.
Prior to coming to the airport, passengers can also save time by checking in online via their airline's website.
Passengers should check directly with their airlines to monitor schedules.
Airlines rather than the airport are responsible for all aspects of ticketing, scheduling, gate operations and baggage handling. Check with your airline if you have questions about these subjects.
While the airport has not reached full capacity with parking thus far, various lots have periodically reached capacity this summer. To help alleviate this issue, MEM recently completed a project that added approximately 300 parking spaces in its yellow overflow lot and work is underway to add another 300 spaces.
New signage has been installed at airport entrance roads to provide passengers with additional parking information.
MEM continues to operate shuttles between the overflow parking lots and the terminal in order to assist these passengers.
Drivers parking in the overflow lot may also choose to drop off luggage and other passengers at the terminal before parking.
TSA
TSA uses Computed Tomography (CT) equipment at MEM. With the improved security capabilities of CT equipment at the MEM checkpoints, passengers can now leave their laptop computers, electronic devices and 3-1-1 compliant liquids in their carry-on bags for screening.
There are size limitations for these CT units and all items must fit into the grey divesting bins. The height of the item must not exceed the CT tunnel height. Nothing can be placed directly on the moving belts. All oversized bags must be checked at the airline ticket counters because they will not be accepted for screening at any TSA checkpoint. Bin size dimensions are as follows:
Width:  19.5 inches
Length: 24.5 inches
CT Tunnel Height: 16.5 inches
Passengers must place every carry-on item, including bags, into a bin for screening. Light items should be placed at the bottom of the bin to avoid anything falling out into the tunnel and causing an unnecessary bag jam.
Passengers are also reminded to bring a maximum of one carry-on bag and one personal item through security screening.
Travelers are encouraged to examine carry-on luggage to ensure no prohibited items are contained within, and review the Transportation Security Administration's (TSA's) list of prohibited items.
Firearms in carry-on bags are prohibited by federal law. Firearms can be transported in checked baggage if they are properly declared to the airline and packed in accordance with TSA guidelines.
Additional Highlights
On Friday, September 1, Opera Memphis will kick off its "30 Days of Opera" at MEM with a performance on the music stage starting at 11 a.m. In addition, MEM's retail partner Paradies Lagardère and Athens Distributing Company will host an Ole Smoky moonshine tasting at the Distillery District from 11 am – 1:30 p.m. (must be at least 21 years old and have valid ID).
Additional Links