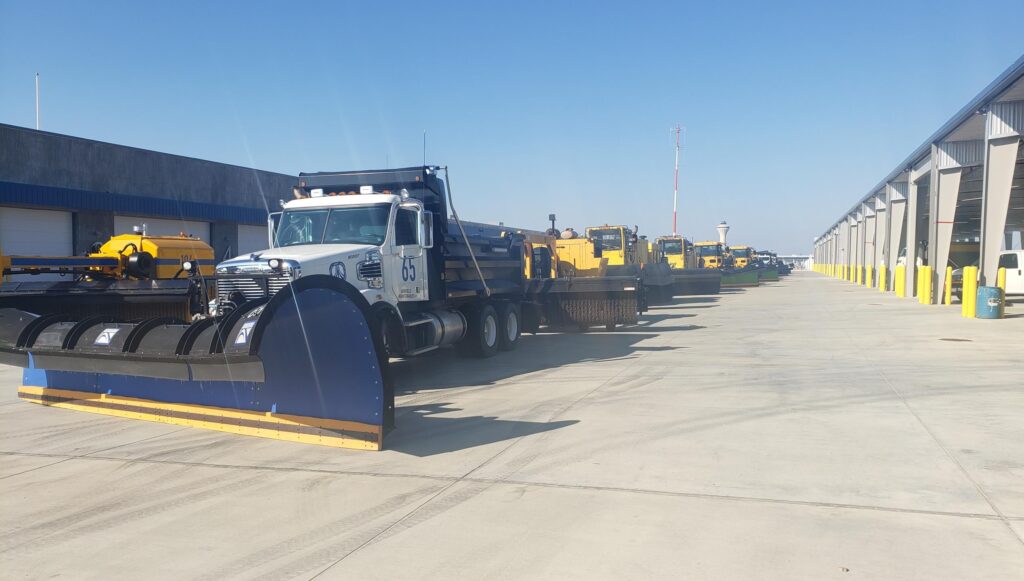 MEMPHIS, TENN. (February 10, 2021) – Memphis International Airport (MEM) crews are preparing for the potential of winter weather overnight. In order to keep runways safe for arrivals and departures, MEM has 44 vehicles dedicated to snow/ice removal, including snow brooms, plow trucks, snow blowers, de-icing trucks, salt spreaders and tractors. About 75 Airfield Maintenance employees are available, though many other employees are also involved in winter weather operations.
Following are some additional tips to share with passengers:
Check with your airline before traveling, especially if you are scheduled to depart early Thursday a.m. While the airport is currently open with flights arriving and departing on time, the forecast winter weather here and in other cities could disrupt airline schedules.

Airlines are responsible for all aspects of scheduling, ticketing, baggage, gate operations and aircraft de-icing. De-icing operations occur at the gate prior to takeoff when necessary.

Allow for extra time to get to the airport in the event road conditions are affected by the weather.
Additional Links