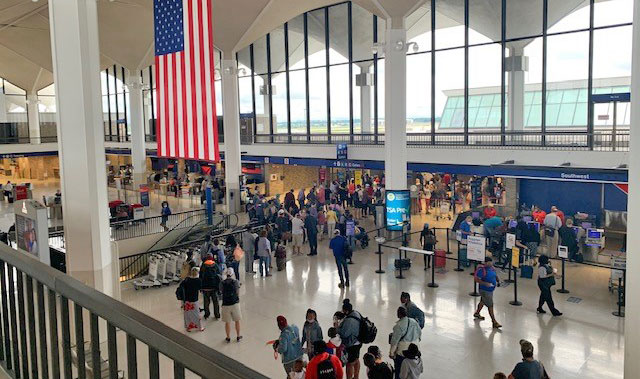 MEMPHIS, Tenn. (June 30, 2021) – Coming off its busiest week since December 2019, Memphis International Airport (MEM) is sharing holiday travel information with passengers ahead of 4th of July weekend.
Between June 20-26, 49,481 people passed through the checkpoint at MEM, making it the busiest week since the last week of December 2019. Last week's numbers represent an increase of 219% compared to the same week in 2020 and a decrease of 14.1% compared to the same time frame in 2019. MEM continues to recover at a faster pace than the national average: TSA's nationwide checkpoint totals last week represented a 24.4% decrease compared to 2019.
For the six-day July 4 travel period beginning Thursday, July 1, more than 41,000 people are expected to pass through the checkpoint. The peak days are expected to be Thursday and Friday, with as many as 7,300 people per day.
Passenger Travel Tips
TSA
COVID-19 Measures
Additional Links