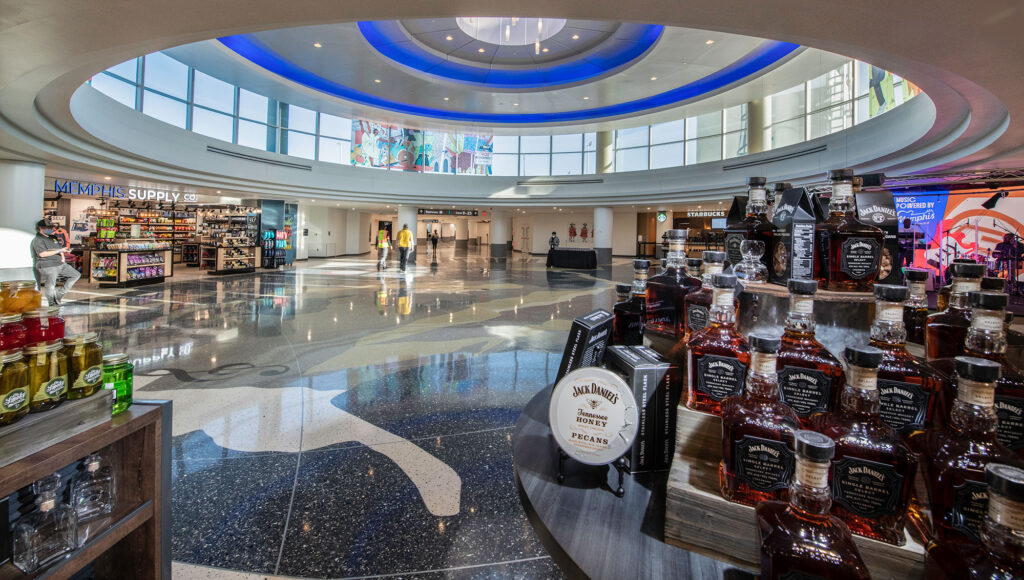 MEMPHIS, Tenn. (March 10, 2022) – Memphis International Airport (MEM) is projecting more than 38,000 people to pass through the security checkpoint during the 5-day holiday travel period March 10-14. The projected total represents an approximate decrease of 5% compared to the same time period in 2019 and an increase of 73% compared to 2020. 2021 was an unconventional year for Spring Break, with many schools still in virtual formats, which resulted in three different travel periods in March, each with about 27,000 people passing through security.
The expected peak days are Thursday, March 10, Friday, March 11 and Sunday, March 13. MEM is sharing the following tips to help ensure a more efficient travel experience:
Arrival, Parking and Check-In
TSA
COVID-19 Measures
Onsite COVID Testing
Travelers Health Services, which is operated by local medical concierge clinic ZüpMed, is an onsite COVID-19 testing and services location in the B ticketing lobby across from the Southwest Airlines and American Airlines counters. Designed to provide fliers with immediate access to COVID testing and travel guidance during the pandemic, the site is open seven days a week from 5 am-8 pm. Hours may be adjusted based on passenger traffic. Both walk-ins and appointments are accepted.
Travelers Health Services provides both molecular and antigen "rapid" tests and serves as a collection point for PCR assays–COVID tests that are processed by the company's partner laboratory nearby. Passengers can learn more about COVID testing requirements by visiting the Centers for Disease Control (CDC) website. For more information about ZüpMed/Travelers Health Services, visit https://www.zupmed.com or call (901) 701-7010.
Additional Links