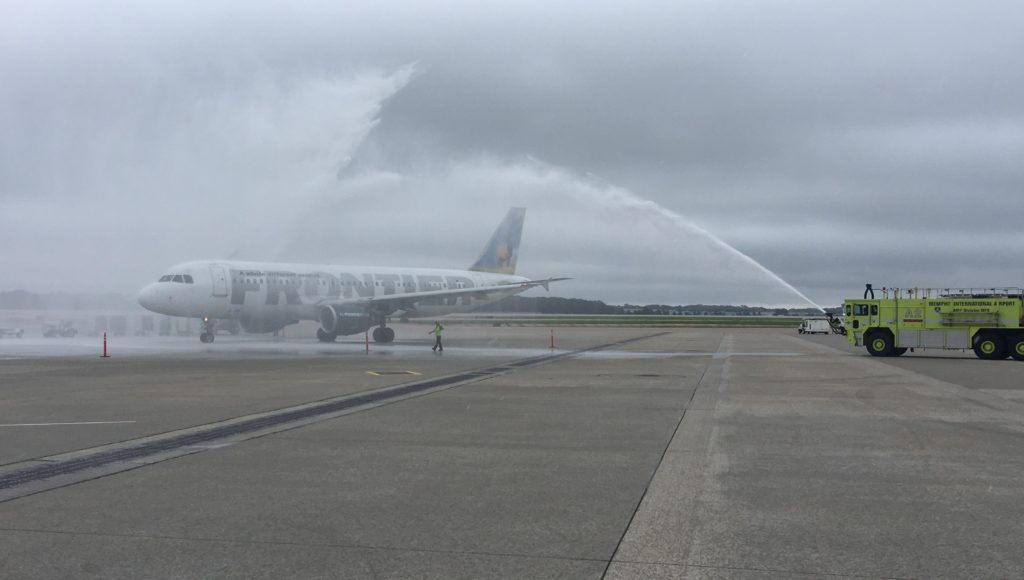 MEMPHIS, TENN. (August 14, 2017) –Frontier Airlines will launch its inaugural nonstop flights today between Memphis International Airport (MEM) and Las Vegas McCarran International Airport (LAS). The service will run four times weekly, on Monday, Wednesday, Friday, and Saturday. The airline will utilize a 186-seat Airbus 320 aircraft for the flight.  
Tickets are on sale at www.flyfrontier.com.    
"Thanks to the terrific support of the Memphis community we're able to announce our new non-stops to Las Vegas," said Rick Zeni, Chief Information Officer for Frontier. "Memphis International Airport is a great partner, and we look forward to working with them to make this route a success."
"We at MEM are excited to add another option to a destination as popular as Las Vegas," said Pace Cooper, Chairman of the Board of Commissioners for the Memphis-Shelby County Airport Authority. "We understand that our passengers want to see more options to destinations in the West, and we applaud Frontier for responding to customer demand."
For more information about these and other flights, visit https://flymemphis.com/flights.