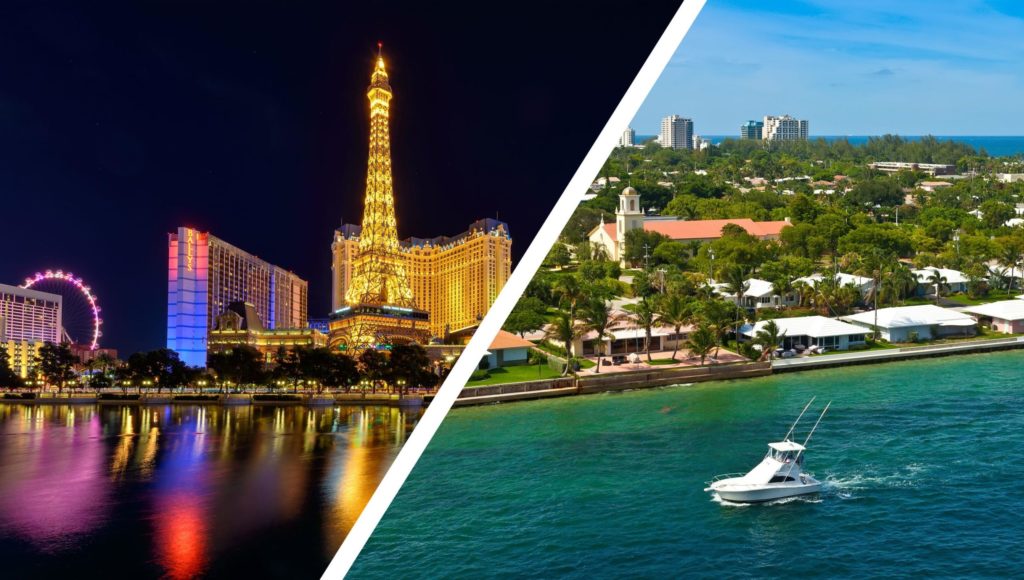 MEMPHIS, TENN. (November 19, 2019) – Allegiant will provide more options for Memphis travelers this summer, adding frequencies to its popular service to both Las Vegas and Ft. Lauderdale. The airline will fly eight times weekly between Memphis International Airport (MEM) and Las Vegas McCarran International Airport (LAS) starting May 10, and five times weekly between MEM and Ft. Lauderdale-Hollywood International Airport (FLL) starting in June (the flight will run four times weekly in May).
Allegiant's average flights per week will increase from 26 to 37 flights. The increased service is currently scheduled to run through August 17.
The airline will also resume its recently launched Memphis-Punta Gorda/Ft. Myers service from May 22-August 17.
Tickets are on sale at www.allegiant.com. 
Allegiant offers nonstop service to nine destinations at MEM: Austin, Destin-Ft. Walton, Fort Lauderdale, Los Angeles, Las Vegas, Orlando/Sanford, Phoenix-Mesa, Punta Gorda/Ft. Myers, and St. Pete-Clearwater. Allegiant began operations at MEM in May 2015.
"Allegiant's continued willingness to add options for Memphis travelers is very exciting," said Pace Cooper, Chairman of the Board of Commissioners for the Memphis-Shelby County Airport Authority. "Since their launch at MEM in 2015, Allegiant has continually grown its presence in an effort to increase low-cost air service options at MEM!"
"Allegiant strives to offer our customers a variety of travel options when they need them most," said Drew Wells, vice president of revenue and planning. "Increasing flights to these three popular destinations expands the opportunities for families and vacationers who are looking for affordable flights during vacation season."
For more information about these and other flights, visit https://flymemphis.com/flights
###